We sat down with Ligaya Grace Roa, Distinguished Master RISE Teacher at IDEA Academy La Joya. Ligaya and her husband, Merpu, founded the Philippine-American Chamber of Commerce RGV Chapter where she currently serves as a board member. She is also the co-founder of EstherUP and a member of FemCity RGV. 
We had a wonderful time chatting with Ligaya Grace, who touched on the importance of community service, how it translates into the classroom and the value of leadership.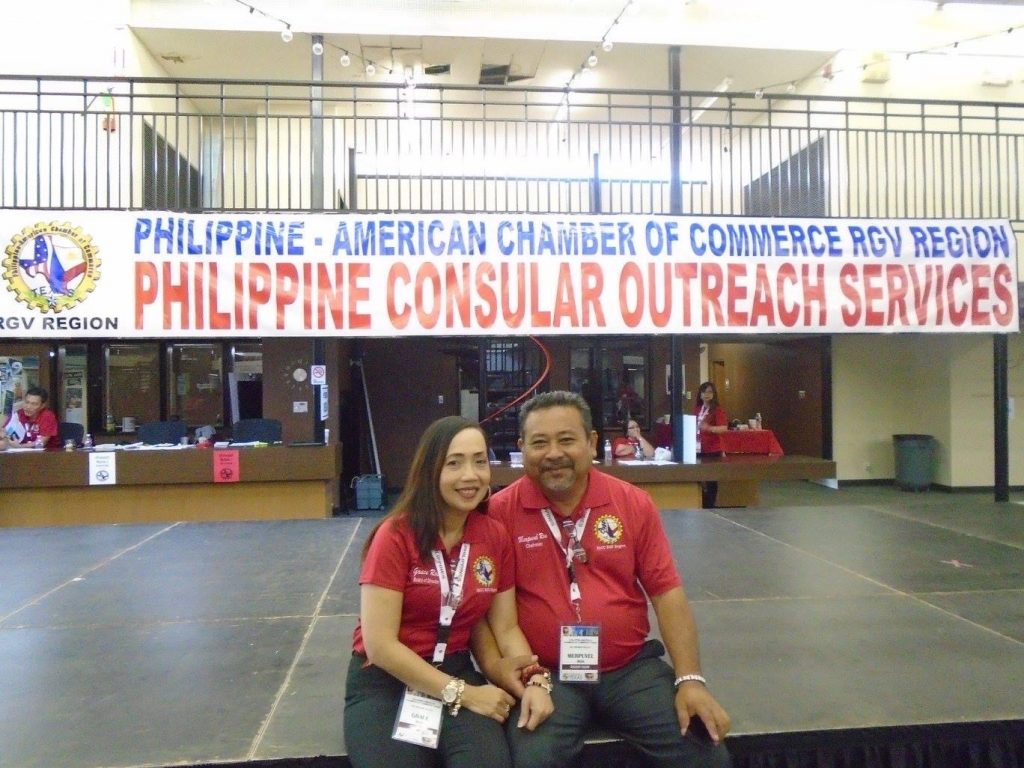 What do you teach and how did you join IDEA?  
I taught for six years at IDEA Donna where I began as a Math Interventionist and then transitioned into the RISE classroom shortly after. My manager is now the principal at IDEA La Joya and I decided to join her. I am proud to teach here because of the culture that we set for both general education and special education students.  
How did you become involved with the Philippine-American Chamber of Commerce?  
The Philippine-American Chamber of Commerce is a state non-profit headquartered in Dallas. When we moved here, we realized that there was not a Chamber in the Rio Grande Valley. In 2016, my husband and I along with friends founded the Philippine-American Chamber of Commerce to meet the needs of Philippine immigrants arriving to the valley without knowing the customs of a foreign land. We knew it would help bring the local Filipino community closer and help families that are new to the valley feel welcome. The chamber is also focused on bringing the Philippine American entrepreneurs to network and learn best practices in business.  
How has your identity influenced your work at IDEA?  
The main values instilled in me have been resiliency, hospitality–going the extra mile–and education. Filipinos value at least a four-year college degree. With my RISE students, I tell them they will be what they want to be. You must encourage them. Goals and dreams are there, but you must have an adult or teacher that really believes in you and provides you with the right tools.  
What is your favorite thing about your role at IDEA?  
I know I'm a teacher by profession, but for me, teaching is not just a job, it's a calling. How I impact lives is what matters. And not just my students, but my coworkers as well. I think I was born to impact people. To teach is easy, but to impact people in a positive way is really a calling. To leave a great legacy to those I taught and I inspired, fuel my day-to-day in the workplace.  
How has your community service influenced your work in the classroom?  
When I go serve in the community, it's voluntary. The people I work with have a passion for it. The RGV Chapter of the Philippine-American Chamber began in 2015. Volunteer work is not easy. It takes your time, effort, and even money. We are not paid to do this but the passion to help is inherent. The feeling of fulfillment that I am able to help somebody is humbling. I'm also rewarded with opportunities to practice the skills I learn while serving the community. Such as teamwork, communication, problem-solving, project planning, task management, and organization. When I do it with all my heart without expecting anything in return, I learn a lot. Now it is a breeze to be a grade team leader because of the skills I learned volunteering. 
What community service projects are you currently working on?  
Next month, the Philippine-American Chamber of Commerce RGV Chapter will host its annual Mad Hatter's Summer Soirée. This year, our focus is to promote local small businesses, women and minority-owned enterprises, support community outreach, and conduct financial literacy seminars. We host an event each year to fund our various projects. To purchase tickets or sponsor a table, please contact Grace at 956-651-9255 or email merpu1000@gmail.com