Camille Rangel and Ashlyn De Leon from IDEA Donna were honored this week by Congressman Vicente Gonzalez for their submissions to this year's 2022 Congressional Art Competition. Rangel and De Leon were selected as part of the top five submissions.
The students were presented with a Certificate of Special Congressional Recognition by Congressman Vicente Gonzalez for their submissions to "An Artistic Discovery" Congressional Art Competition for High School Students.
IB Art Teacher, Isaac Santiago from IDEA Donna, invited his students to participate in the Congressional Art Competition as an extracurricular project. "I invited Camille and Ashlyn to participate because they had shown consistent efforts in their art by making time to practice, which led them to produce high-quality work throughout the year. It was a great opportunity to celebrate all the hours they have invested in their work," says Santiago.
Ashlyn De Leon, junior at IDEA Donna, submitted a piece titled The World Within You made using watercolor, gouache, and digital animation. Her piece was inspired by her own experiences as well as the people around her. "Coming to the US with little knowledge about the English language made my expression of thoughts limited and thus, caused my social anxiety to prevent me from properly communicating with my peers," says De Leon. "I wanted to show that there is much more than just the surface of an individual, that some have a part of themselves they cannot express properly, whether that be due to social anxiety or any type of condition that prevents them to convey themselves appropriately." Ashlyn is committed to pursuing a degree in Architecture. "I wish to leave an impact on the world with my own designs by joining our community together while preserving the beauty of architecture."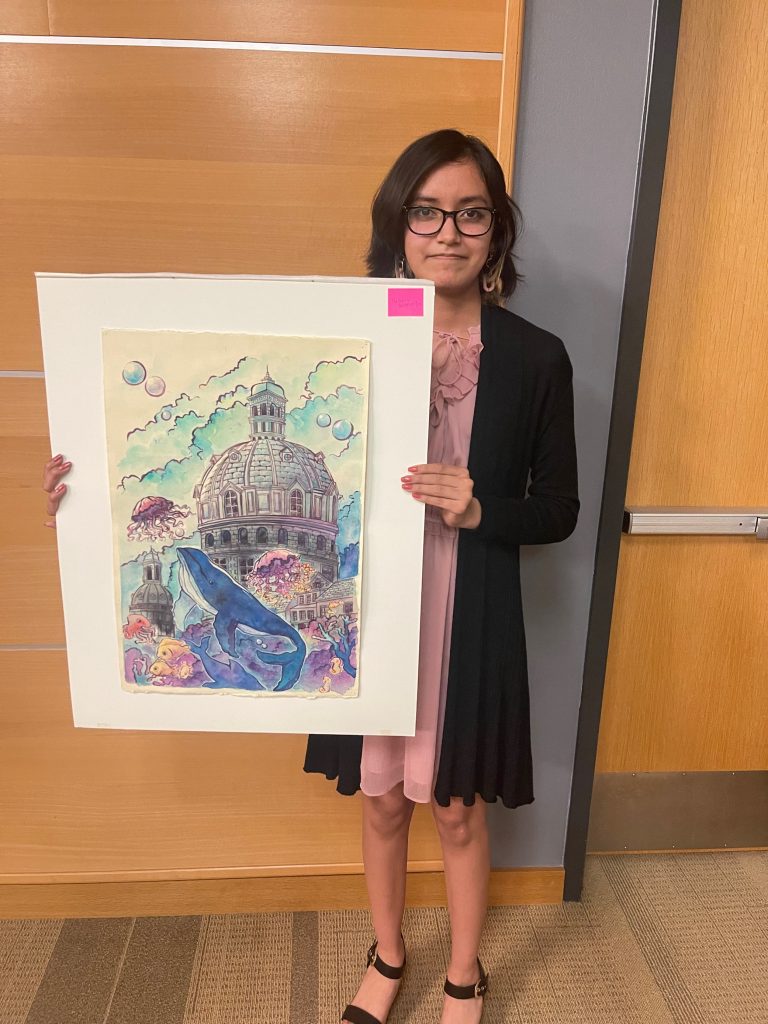 Junior Camille Rangel, also from IDEA Donna, submitted a piece titled Wretched. Wretched was created using watercolor pencil, gouache, and a calligraphy pen. Camille hopes to pursue a career as an artist and help other creatives. "I hope to help those around me push forward to achieve their own dreams and goals in the art industry or any other artistic career," says Rangel.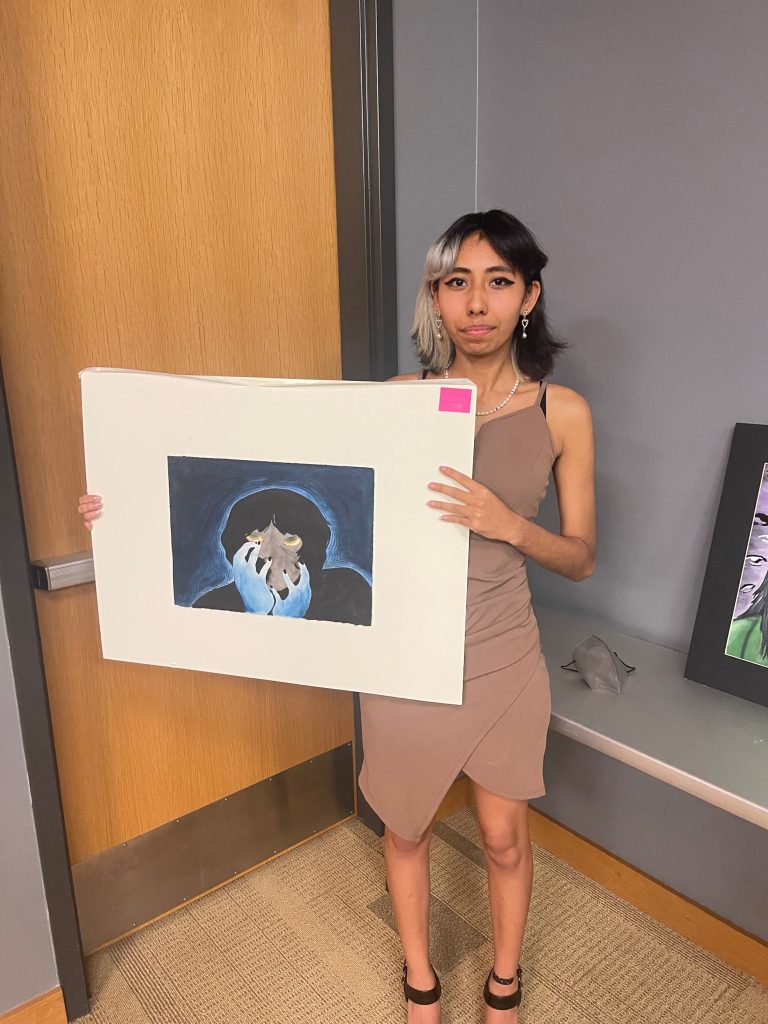 Isaac Santiago emphasizes the importance of valuing the arts as part of the academic journey. "In IB Visual Arts, students get to explore how to solve personal issues at a global scale by researching how problems are solved in different places of the world and how they can apply that knowledge to our community," he says. "In my class, scholars experiment with a diverse range of visual arts mediums, analyze, and compare artworks, and produce a body of work as an exhibition that is presented at the end of two years, like what undergraduate students produce in their Bachelor of Fine Arts."
To learn more about IDEA's (IB) International Baccalaureate program click here.