This October, we take time to recognize a special group of leaders in our Team & Family – our school principals. These dedicated individuals play a pivotal role in shaping our students' futures and the trajectory of their lives with their support in our mission of College for All. 
This month-long celebration is an opportunity to recognize and thank our principals for their unwavering dedication, exceptional leadership, and remarkable impact on guiding our scholars to and through college. 
Our celebration of principals begins with Dr. Allysia Gibson, Principal of IDEA Innovation Academy in Baton Rouge, Louisiana. After extensive work in the classroom and as a district literacy coach, Dr. Gibson leads her first campus at IDEA. We took some time to chat with Dr. Gibson about her work at IDEA Innovation Academy, stepping into the principal's role mid-year, and how she is transforming the lives of teachers and families in Louisiana.  
What inspired you to become a principal?  
A: I have taught in public schools and charter systems for almost twenty-eight years. I came to IDEA as a regional literacy coach where I met two people, Disha Jain and Joan Alvarez. That was the game-changer. Disha and Joan were the two that motivated me to become a principal at IDEA. With the support of our Executive Director of Louisiana, Dr. Clifford Wallace, I took the chance to become interim principal at IDEA Innovation Academy and agreed to take the position in January 2023. I've been here since and this is my first year as the permanent principal. It's the hardest work I've ever had to do in my life, but it's the best decision I've ever made.  
The work is about being the instructional leader in the building. What I really love about my job are the days that I can teach the teachers, lead instructional planning, and lesson rehearsals. That's the best day of the week!  
What I like about IDEA is that we're growing teachers. Anywhere else that I have been, there is not a culture of support to allow people to say, "I don't know." I've never had that, and IDEA has given me an opportunity to give teachers a free space to learn and grow in the same way we want our scholars to learn and grow. 
How have you seen IDEA Innovation Academy evolve since you stepped into the role of principal?  
A: I think what has been transformative has been giving people the rationale. People always have a list of things they need to do, without understanding the why. What I have really focused on is sharing the rationale so my team can get the vision and mission and see themselves as part of our larger goal.  For example, I say "We're doing exit ticket huddles every day because it's going to lead to results, which is going to lead to success." It's important for me to emphasize rationale and be mindful of our high expectations. We should be honest and transparent and give teachers the space to grow. I work alongside our teachers to support them instead of sending an email to help them close gaps in instruction. 
How would you say this has impacted student culture on campus?  
A: I have the best duty spot in the building. I see our scholars walking in the building, and they are smiling, dancing, hugging, and happy to be at school! We have been able to focus on academics, and they are engaged in learning because they feel supported. There's laughter in the hallway, teachers are smiling, parents are better engaged, and they're appreciative. It's opened this wonderful world of having community in the building.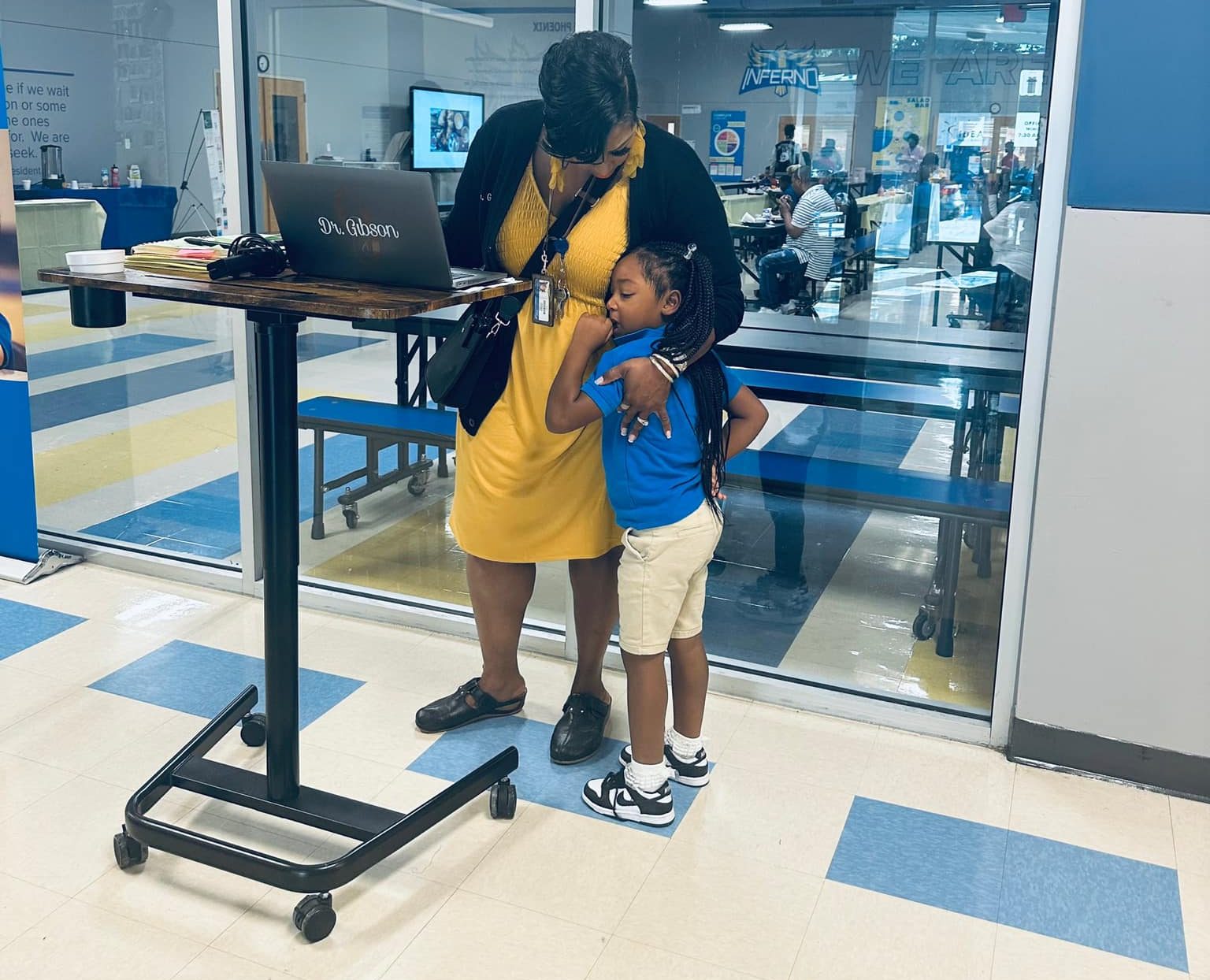 How would you describe IDEA Innovation Academy to families in Louisiana that may not be familiar with IDEA Public Schools?  
A: I'm born and raised in Baton Rouge. There is a different rapport and relationship I have with our parents because I understand. I know the parts of town and I'm a homegirl here. That's very different for a charter school in Louisiana. Many charters name their mission on a wall or on a t-shirt. What I've seen is that we are living it. You are going to college. What college is your choice, but you are going to have the option. We live that and breathe that, we are proof because we are living it. 
What is an experience you've had as a principal that reaffirms the work you do?  
A: A student once pointed to my laptop that says "Dr. Gibson" and says, "I'm going to be Dr. Lawson. And for me, that's the mission and vision. Our students need to see someone who has done it before. It doesn't matter what part of Baton Rouge you're from. Our kids are the same kids, but those are the little moments on the hardest days that reaffirms the work I do every day. I get to do this every day and I love what I get to do every day. 
The common thread between kids and parents is when they say "You're for real."  I think that they had stopped believing and trusting and this year, my goal is to stick around and be here for my community and we've worked so hard for parents to believe in us again.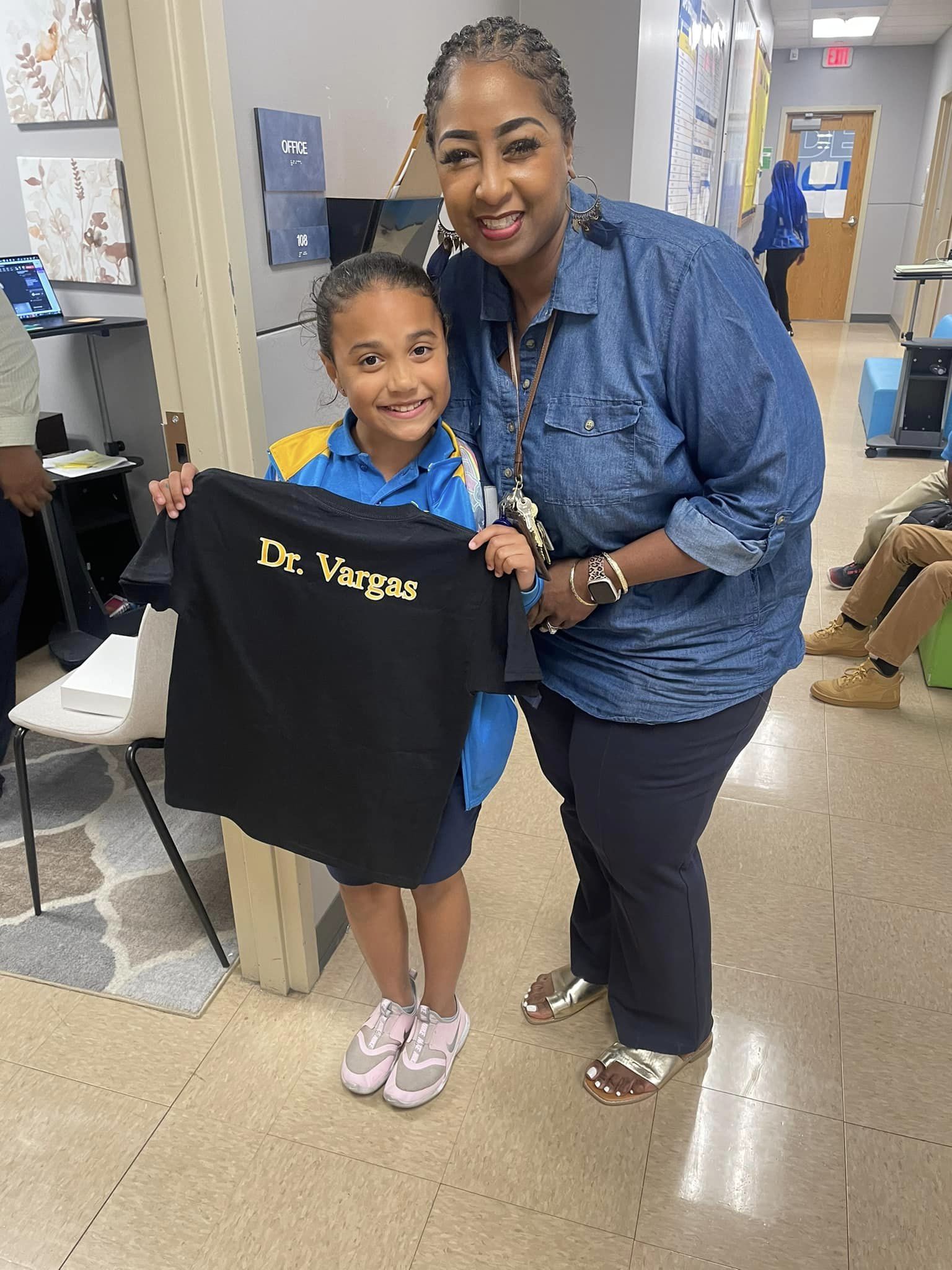 Let's come together to celebrate the extraordinary individuals at the helm of our schools and the difference they make every day in transforming our communities. Share your appreciation for your school principal by using the hashtag #ThankAPrincipal and tagging your IDEA campus and IDEA's national channels on social media. Visit principalsmonth.org for more resources and ways to get involved.