Career and Technical Education at IDEA enhances our mission of college for all by allowing students to explore career fields that mirror the job market and landscape of our nation's economic growth. Students use these experiences to select the Major and University that will equip them for life beyond our classrooms. IDEA offers 12 programs of study with coursework beginning in middle school.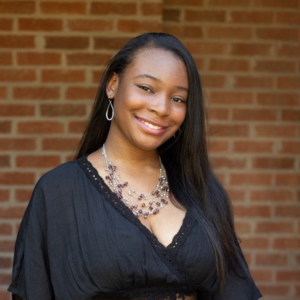 Daija Drain, is an IDEA Quest Healthcare Therapeutics graduate, Class of 2020.  At IDEA Quest, Daija was introduced to pharmacy science by Health Science instructor, Alejandra Gonzalez-Huerta.  Having the exposure to this field developed the skills and interests that led her to apply and earn acceptance to the University of Texas College of Pharmacy.  
Daija spoke with Martha Gonzalez, Director of Career and Technical Education at IDEA, and shared her experience and insight on exploring career goals and advanced degrees as a student at IDEA Quest College Prep. Read on to learn more about Daija's experience. 
When is your first day in pharmacy school?  
On Monday, August 15th, I begin my New Student Orientation (NSO) for pharmacy school, during which I will earn my CPR certification. It is one of the requirements for starting my classes as a P1 student on August 22, 2022. I am really excited to begin my journey in the field of medicine!
How would you describe the overall acceptance process?  
To be honest, I have been working on applying to pharmacy school ever since I was a senior in high school. My strategy for applying to pharmacy school was based on enhancing my résumé, participating in extracurricular activities, and just being more active in the healthcare industry.
Participating in more health-related activities reinforced my decision to apply to pharmacy school. So, I was aware of my motivations before submitting my application to UTCOP, including why I chose pharmacy school over other options. The application process was generally rather stressful, so I advise starting as early as possible and getting help with your essay from a teacher.
How did your time at IDEA Quest prepare you?
When I joined HOSA at IDEA Quest is when I would say I first started taking my future career path more seriously. I wanted to explore what it would be like if I considered becoming a medical professional as my job since I knew that it piqued my curiosity.
I think HOSA was the best approach to explore it, and during that investigation, I discovered pharmacy. I had the good fortune to have the chapter's academic supervisor as one of my key supporters during my journey. I was encouraged by Alejandra Gonzalez of IDEA Quest to engage in my interests more actively and try out the Pharmacy Science competition.
Students gain practical experience living the life of a healthcare practitioner thanks to the competitions. As a high school student pursuing a medical profession, IDEA Quest allowed me to feel as though my options were virtually endless. Along with giving me access to these possibilities, it also helped me discover my interest in pharmaceutical science.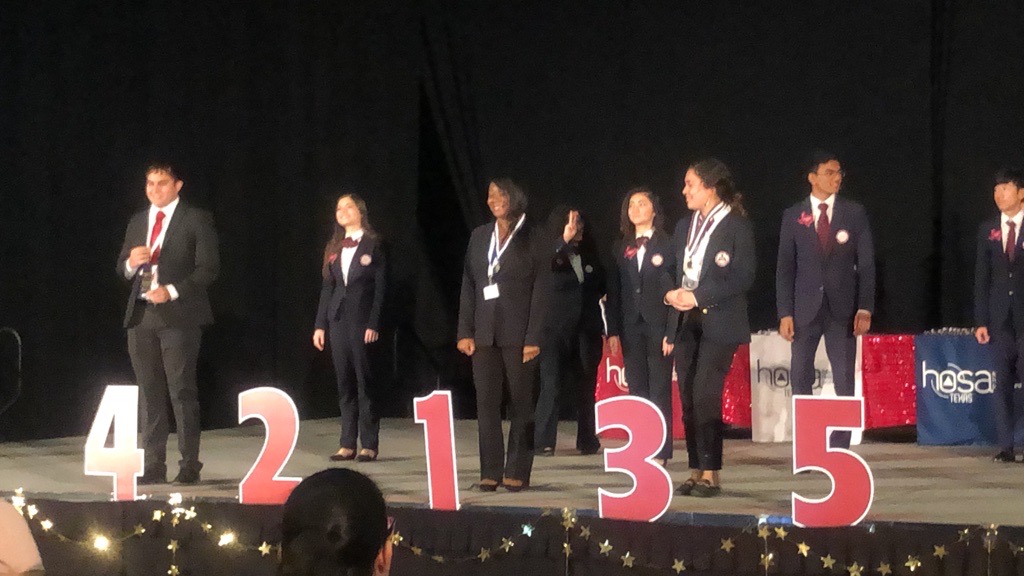 What advice do you give to students wanting to pursue a medical profession?
My advice to anyone pursuing their passion is that somewhere along the way, you will encounter "failure."  But your continuous trials and errors will be further inspiration for you to keep moving forward.
Usually, when things don't go as we expect them, it's easy to feel discouraged and ashamed, but I have learned that no teacher is as motivational as failure. Succeeding all the time doesn't give me the same awareness and aliveness that losing does.
Failure forces me to reflect on why I didn't succeed, what I could do to be better, and how I will input my understanding in the next experience. I have survived failure; I have gained irreplaceable knowledge, grown wiser, and birthed unstoppable perseverance to achieve my dreams. Never give up on your passion! 
Interested in learning more about IDEA's Career and Technical Education program for your child? Visit us here: https://ideapublicschools.org/cte