November 8, 2022 is General Election Day in the United States and an opportunity to raise our voices at the polls. We took a moment during this midterm election season to speak with IB Social Studies Teacher Scott Frank and senior Sebastian Balderas-Leija from IDEA Frontier College Preparatory on the importance of voting and why it's our civic responsibility.  
Continue reading to hear perspectives on civic engagement from an IDEA teacher and his student! 
What does voting have to do with your work as a History Teacher at IDEA Frontier? 
Engaging in civil responsibility, especially voting, is central to the work I do daily as a history teacher at IDEA Frontier. My role as an educator in the humanities is to help students realize that they have the power to make a lasting impact on their world. By voting, you are choosing to say, "My Voice Matters!"
I also encourage my students to look holistically and to be engaged after the votes are counted in vigilance. Our role in the republic does not fade away when the ballots are in. It should pick up steam by engaging policy makers. All too often, students feel they are powerless to affect change. The reality is that vigor, properly harnessed, brings about change. Our youth are the caretakers of our republic, and they too have a rendezvous with destiny. 
How have you seen voting make an impact on your life or in your community? 
As a history teacher, I continuously teach about events across time and space that have brought about change: the Founding Fathers and Mothers; the Bonus Army; events in Selma and Birmingham, Alabama in the Civil Rights Movement; the Chicano Movement; etc. Nevertheless, the real change happens a little closer to home in our communities. I have personally seen students research issues and the politicians on the ballot. The sense that "I voted for that policy and made it happen" was contagious.
Even on issues that were not successful, there was a sense of purpose to become organized and bring about change. This had a ripple effect on their peers and families. As mentioned earlier, the first step in losing liberty is to remain apathetic and disengaged. Personally, I have engaged policymakers through varying fellowships (especially IDEA's Teacher Policy Leadership) and was able to tell my story as an educator. I also have been fortunate enough to have written Op-Eds that were published offering my vantage point as a Distinguished Master Teacher on issues affecting my classroom and community. I feel this was a successful grassroots action. Engaging with the people who hold the levers of policy is a worthwhile experiment in democracy. 
Why is it important to encourage our scholars to vote? 
It is important to encourage our scholars to vote because their voice matters. We cannot allow engagement in civic duty to putter away to another time in our lives. Liberty is not guaranteed, we have an obligation to remain vigilant and ready in the here and now. Often, first-time voters are a bit intimidated by the process. If we as educators do not instill them with the tools to make educated decisions and the confidence to vote, we have honestly failed in our duty. Regardless of political affiliation or stance on issues, we need to build up the leaders of tomorrow to be ready to be beacons of change.
How do you teach scholars to make informed decisions about the issues facing their communities?
I often tell students to research a topic and look at it in the news from various outlets. I then show students that they need to decide what issues matter the most to them and to vote in a way that will do the most good for themselves and their community. The system is not perfect. Sometimes we win, sometimes issues we care about do not pass and often we must compromise; however, being able to reach across the aisle is a worthwhile skill. Building scholars ready to engage the world is not easy, but it is truly worthwhile. 
— 
Sebastian Balderas-Leija, is a senior at IDEA Frontier College Prep, treasurer of the Sociedad Honoraria Hispánica, and an active member of UIL One Act Play and Model United Nations. He explains why his peers who are registered to vote shouldn't let their chance to voice their opinion go to waste.  
Why is it important for you and your peers to vote in this election?  
I believe it is important that my peers who are eligible to vote utilize that right, because it is a privilege that many countries do not provide. My peers should take advantage of the opportunity to express their say about what happens in our government.  
What advice do you have for IDEA scholars who are registered to vote?  
Scholars who are allowed to vote: do your research. When deciding about who to vote for during any election, consider your values and not those of your friend or celebrity crush that you follow on social media. Do not be afraid to choose a candidate who your parents or teacher may not approve of. There are others out there who share the same values, so make your vote count.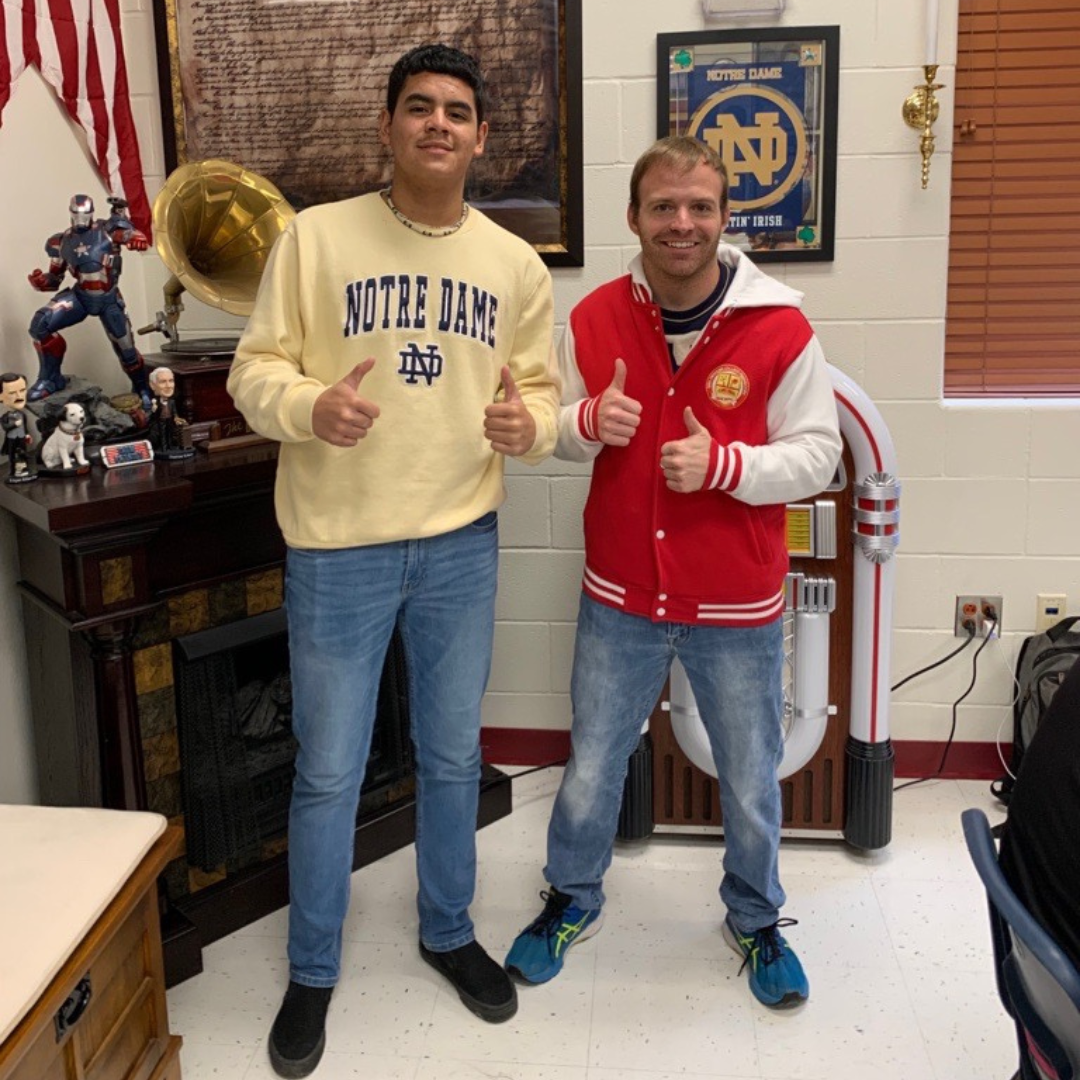 — 
About the IDEA Advocacy Team: the IDEA Advocacy Team supports teachers, families, staff, and alumni to engage with their elected officials and the policy-making process. The team includes hundreds of trained, engaged, IDEA Team and Family members at every campus committed to sharing their support for charter schools with their community and elected officials. 
This year's General Election takes place on Tuesday, November 8, 2022. Visit When We All Vote to verify your voter registration, check your polling place, and create your voting plan. To learn more about joining IDEA's Advocacy Action Team reach out to Managing Director of Advocacy Annemarie Donnelly at annemarie.donnelly@ideapublicschools.org.  
As a reminder, as a public charter school district and 501(c)(3), IDEA Public Schools is non-partisan and does not support or endorse any candidate, political party, or ballot measure.