One of the newest IDEA campuses in the Rio Grande Valley is providing opportunities for college-bound students with interests in agriculture through their Career and Technical Education (CTE) courses in Agribusiness and Animal Science at IDEA Palmview.  
This year, IDEA Palmview launched its chapter of the Future Farmers Association (FFA) and is making history as the first IDEA campus to bring FFA to its scholars. Students begin the Animal Science program of study with Principles of Agriculture in 8th grade, one year earlier than their peers at local high schools.  
Jimena Garnica, 8th-grade scholar from IDEA Palmview, competed in the Greenhand Spanish FFA Creed Speaking event against high school students and earned 5th place in the state. The Greenhand Spanish FFA Creed Speaking event requires first-year contestants to memorize the FFA Creed, a five-paragraph piece that outlines the organization's values and beliefs regarding the industry of agriculture, FFA membership, and citizenship and patriotism, entirely in Spanish. Students participating in the Creed Speaking Leadership Development Event learn to communicate in a powerful, organized and professional manner, and build self-confidence.  
Katherine Villarreal, FFA sponsor and Agricultural Science teacher at IDEA Palmview speaks to Jimena's efforts. 
 "She put in a lot of hard work and dedication," Villarreal shared. "FFA competitions work like sports, you start off at district, advance to area, and eventually state."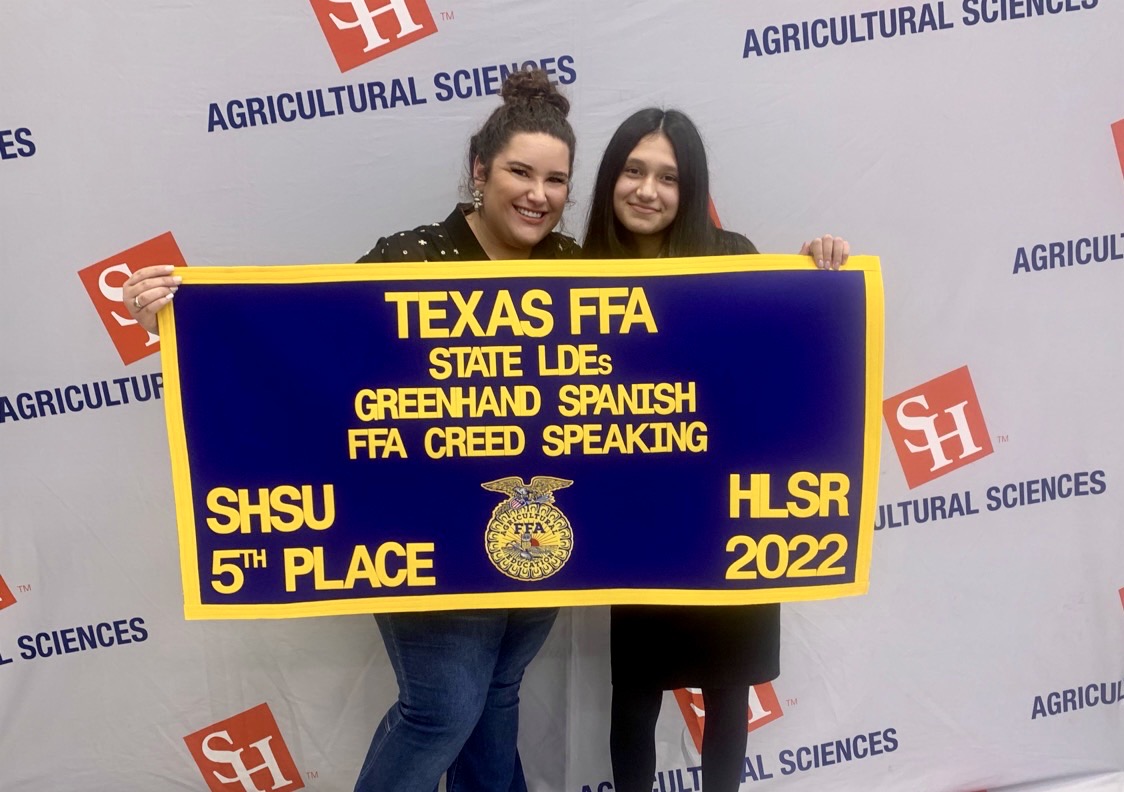 Jimena Garnica placed second in the district competition and qualified to compete against 12 other members in the Area X competition where she earned first place. Her Spanish speaking skills led her to the Texas FFA State Leadership Development Events contest at Sam Houston State University last week where she placed fifth overall in the state. Out of 167,000 FFA members in Texas FFA, 18,000 participated in the State Leadership Development Event this year, making Jimena among the top 2% of FFA members in the state of Texas.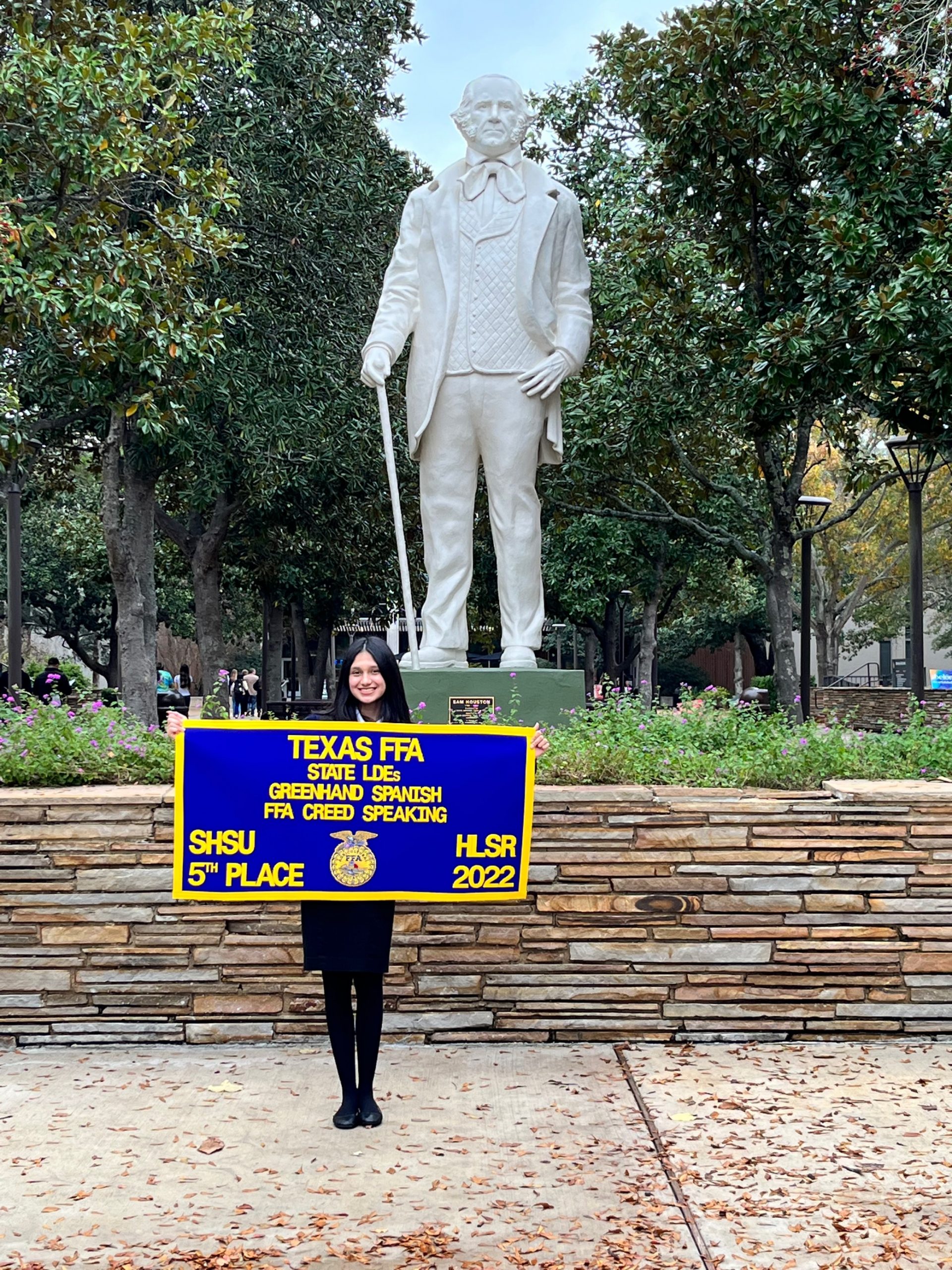 Congratulations to Jimena Garnica and the IDEA Palmview Aggies on this unique achievement! We are so excited to see our scholars grow with our CTE programs in years to come. To learn more about Animal Science and Career and Technical Education at IDEA, visit our CTE webpage to learn more about course offerings here: https://ideapublicschools.org/cte/.