IDEA McAllen's Fine Arts department sits in a quad of portables on campus. Walking through the campus, past the Academy building, outdoor pavilion, and College Prep building, one could miss the hustle of busy students in the school's fine arts department, called Group 6.  
This semester, 92 scholars from grades 6-12 have been investing time, talent, and creativity into the biggest theater production IDEA McAllen has yet to see. Students are designing and building sets, sewing costumes, and thinking outside the box to make their theater dreams a reality.  
IDEA McAllen Theater Director and Art Teacher, Edgar Rodriguez Tiburcio, brings his lifetime of theater experience to the campus. Since joining the campus, his program has grown exponentially through the support of administrators and the IB Theater Program at IDEA McAllen.
The IB Theater program is a two-year course on the theory, history, and technical study of theater arts. IDEA Mcallen has pioneered the way for campuses like IDEA Frontier to launch their own program in Brownsville.  
Technical Director and IDEA McAllen Alumni, Mayra Flores, began her journey in theater as part of the first group of theater students at IDEA McAllen.
"I had always been intrigued by theater, but I fell in love with what goes on behind the scenes," Flores said. "We didn't have that many people in our first production and I was the only set designer. Today, I see this group of students all working on our sets and it warms my heart."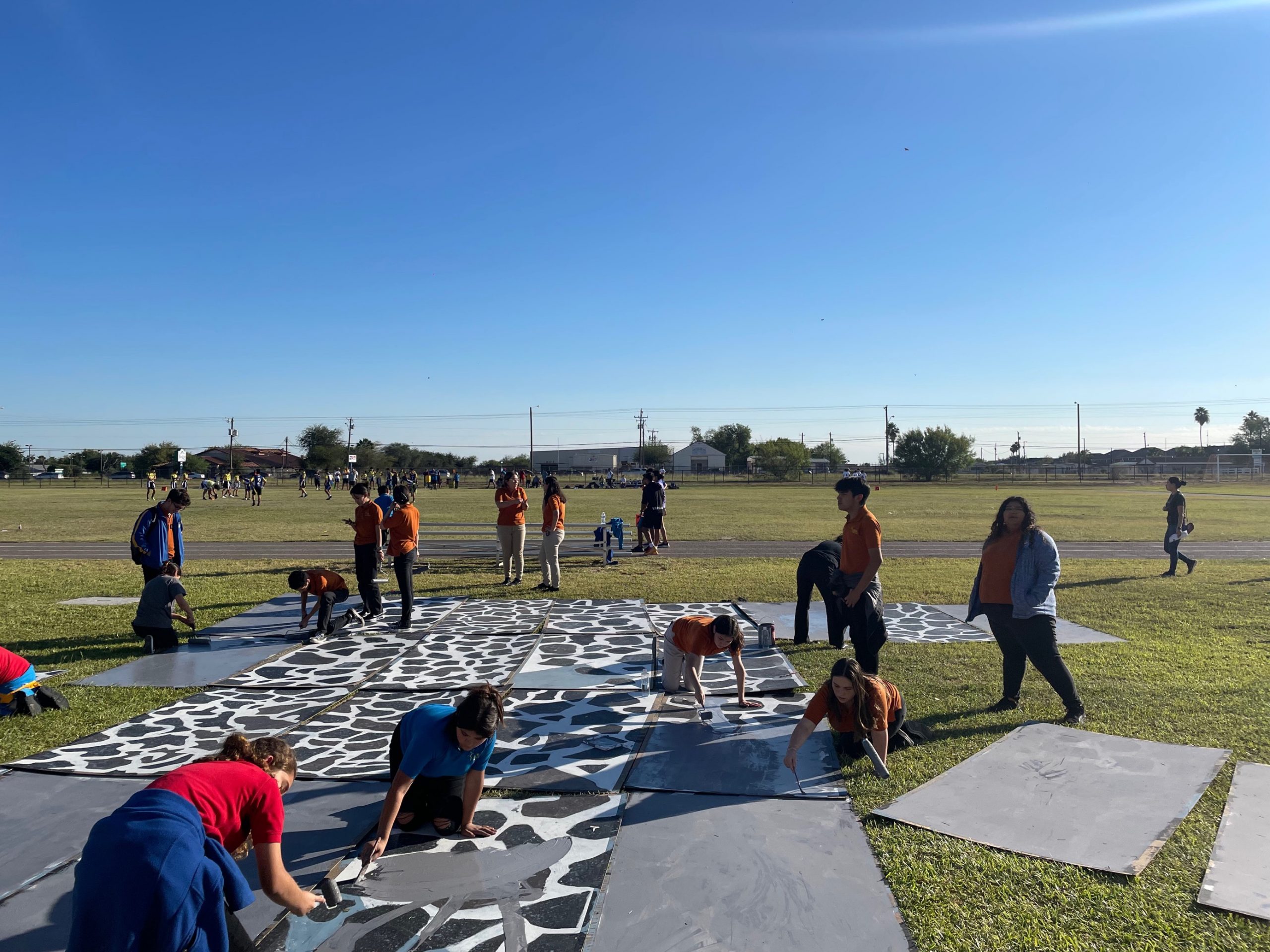 Seniors Ramon Ruiz, lead set builder, and Alondra Arroyo, lead set designer, work with students from grades 6-12 to teach them how to prep and build sets for their productions. The set design takes tedious planning and practice before students begin construction.
"First, we research previous Little Shop of Horrors productions for inspiration and then we start making boards of ideas," Arroyo explained. "We sketch them out, and the last part of the process is to create a model before we begin building the real sets. Our set builders really help us learn what will be possible to do within our limits."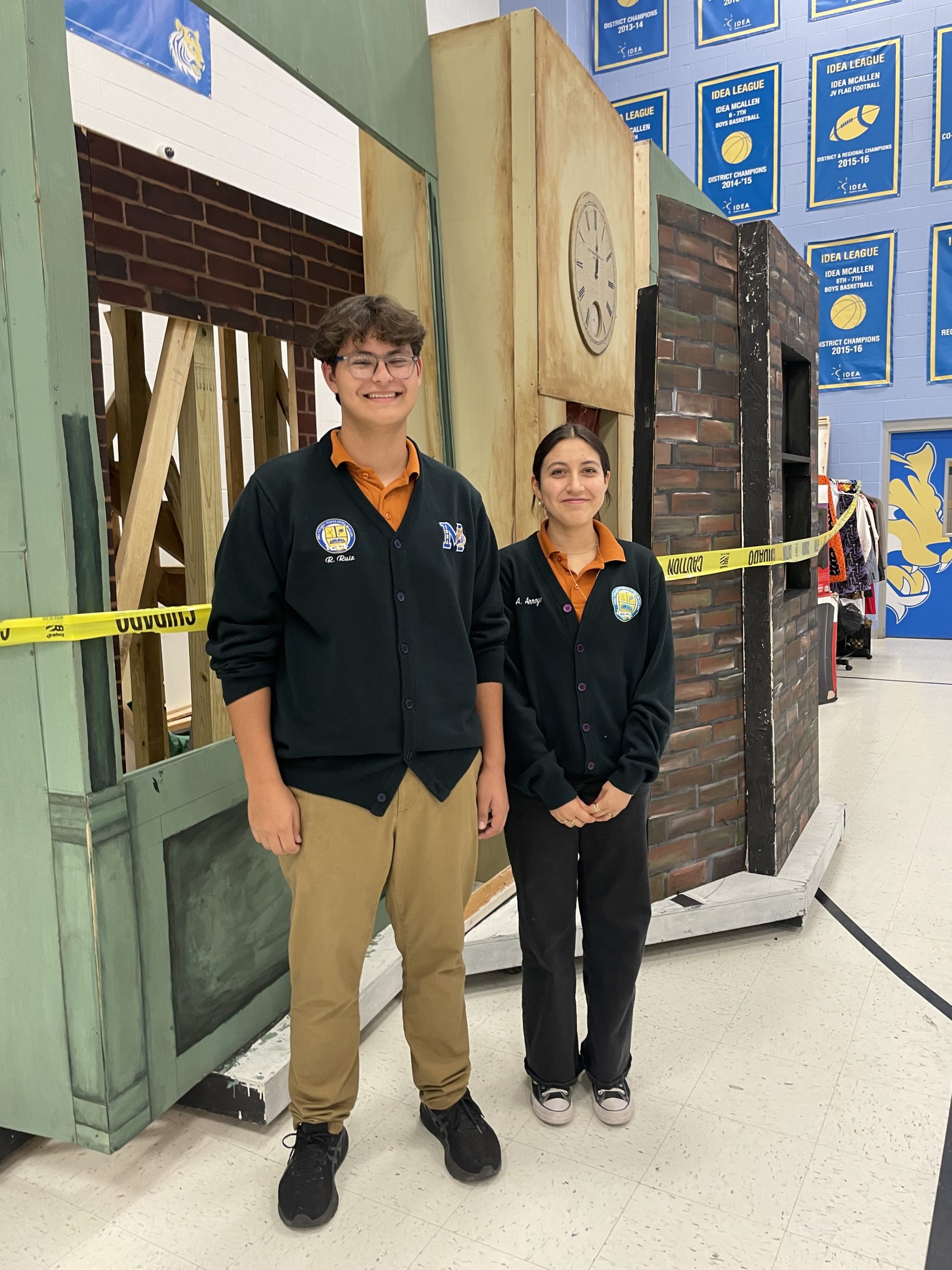 Seymour Krelborn in Little Shop of Horrors is played by IDEA McAllen junior, Eleazar Gutierrez.
"The theater program started when I was in 7th grade, the first musical we did was The Addams Family in which I was part of the ensemble," Gutierrez shared. "Then the quarantine happened and during that time I developed my acting skills. Last year, I auditioned for Mamma Mia! in which I landed the lead role of Sam Carmichael, and this year I'll be playing the lead of Seymour Krelborn." 
The growth of IDEA McAllen's theater program is evident in the culture of the campus. Leticia Silva Assistant Principal of Instruction and IB Coordinator speaks to the impact the arts have made on campus.
"I have seen our theater program grow and include more students each year," Silva said. "Whether they're in the crew, cast, or ensemble, it's incredible to see so many different types of students involved. They're like a little family. Whether they're the cast, crew, or ensemble, they all have each other's backs and are looking out for each other. It has built a stronger sense of Team & Family, and unity."
 IDEA McAllen's production of Little Shop of Horrors opens this Friday, November 11 with shows running through Sunday, November 13. Tickets are now on sale and seats are limited. To purchase tickets, call the IDEA McAllen College Prep Office at 956-429-4100.