Ready for fun in the sun in Brownsville, TX? We are so excited to invite you to Camp RIO's 2023 Summer Camp! Camp RIO will open its doors to students for six weeks beginning on June 4, 2023, for day and overnight camps for all children between the ages of 5 and 14. 
Camp RIO is an outdoor, adventure-based education camp that provides all students with various activities and programs that enhance classroom learning, including archery, plant and animal identification, team building, canoeing, and skills for children and adults to become leaders in life. Click here to learn more about Camp RIO and it's history in the Rio Grande Valley. 
Here are five fun things to do while at Camp RIO 2023 this summer:
Geocaching
Campers are able to use a mobile device (provided by the Camp RIO team) with coordinates marked all over the campsite to find hidden signs or containers with prizes. This allows participants to learn how to navigate their surroundings and build partnerships with their teammates.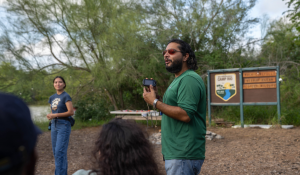 Swimming/ Water Activities
Camp RIO has also added a new swimming pool where campers can cool off during the summer heat. Water slides and water balloons are additional activities utilized to cool off during their week at Summer Camp.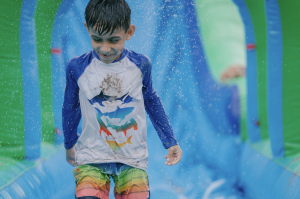 Archery
Our camp counselors guide students in the skill of using a bow and arrow properly and how they can best aim and hit targets. A perfect way for students to learn about the appropriate safety etiquette and rules when first learning this sport.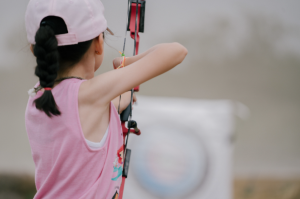 Variety of Activities for Every Child
Campers are also able to participate in sports at camp! We host everything from basketball, fishing, volleyball, GaGA ball, yoga, and arts & crafts. Whatever your child's interest is we have a variety of activities scheduled in our Summer Day & Overnight camps to keep them active and learning.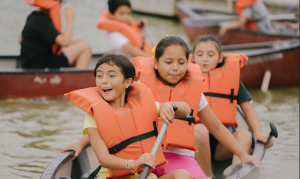 Overnight Camp
Camp RIO also offers overnight camp for attendees. Campers can experience regular daily schedules but also evening activities which include s'more making by the campfire, singing and acting out skits, plus evening hikes to spot nocturnal animals like owls and raccoons. Camp RIO has cozy, air-conditioned cabins for campers to sleep in, outfitted with bunk beds, comfortable twin-sized mattresses, and room for gear. Register soon at camprio.org -Camp dates fill up quickly! Please see the list of dates and traditional pricing below.
Check out our schedule for Summer Camp 2023 below:
Day Camp Dates



Monday – Friday at $215 per week 
RIO 1: June 5-9 

 

RIO 2: June 12-16 

 

RIO 3: June 19-23

 

RIO 4: July 10-14

 

RIO 5: July 17-21

 

RIO 6: July 24-28


 
RIO 1: June 4-10 

 

RIO 2: June 11-17 

 

RIO 3: June 18-24 

 

RIO 3A Mini Camp: June 18-20

 

RIO 4: July 9-15

 

RIO 5: July 16-22

 

RIO 6: July 23-29 

 

RIO 6A Mini Camp: July 23-25
Learn more about Camp RIO by following us on Facebook here, or visit our website at Camprio.org to sign up today!