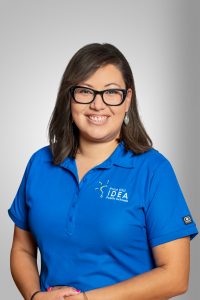 "I have spent my whole life around schools since I was a little girl. Growing up within a family of educators, I have been inspired to become a teacher just like them, making a difference in their student's lives and within the community. At the end of May, I will be completing my 14th year in education and completing my first year with IDEA." 😊
As we celebrate Teacher Appreciation Week, we would like to recognize Karina Balderas, an outstanding co-teacher at one of our newest schools, IDEA Price Hill Academy in Cincinnati. Karina's passion for teaching and commitment to her students is truly inspiring. She consistently goes above and beyond to ensure that every student feels supported and valued and their creativity and enthusiasm in the classroom make learning a joyous experience. Karina's hard work and tireless efforts have made a positive impact on the lives of our students. We are grateful for Ms. Balderas' dedication and contributions to the IDEA community.
What do you enjoy most about teaching at IDEA?
What I love the most about teaching at IDEA is the amount of support they provide daily, constant communication, and creating a growth mindset. I am an individual that is always seeking to become better than I was the day before. Receiving feedback daily or weekly from the leadership team, coaches, and other colleagues has been a game changer with me becoming the educator I am today.
How do you create a positive and inclusive classroom environment for your students?
I absolutely love working with our Direct Instruction team! Teaching students to become great readers is challenging at times but bringing joy and celebrating the small wins has helped my scholars achieve their goals and close gaps. We celebrate daily lesson progressions with thermometer charts, chants, weekly goals, and teacher/student games. They love how I "lose" and have less points than them.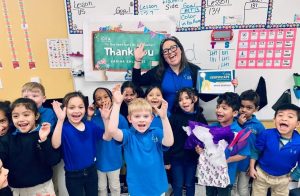 Can you share a moment when you felt particularly proud of a student's achievement?
Too many proud moments especially as a founding school.  Every scholar at IDEA Price Hill has some type of achievement both big and small since the beginning of the school year. I am extremely proud of our scholars and cannot wait to see them achieve their goals in the future.
How do you support students who are struggling academically or personally?
Differentiating instruction is important when working with struggling scholars. Working with scholars one on one helps them improve on skills they couldn't master during class. Working with them 15- 20 minutes a day has helped them master skills.
What is your teaching philosophy?
Allowing my scholars the opportunity to see mistakes and imperfections as a part of the learning process. I will admit and show them when I have made a mistake and show them that it's ok if we learn from them. We are never going to be "perfect" and that we are a work in progress.
What advice would you give to someone who is considering becoming a teacher?
Go for it! If teaching is your passion, go for it. There will always be days and moments when you feel discouraged and want to give up. There will always be people who make it harder than it has to be. It's important to remind yourself of your why. Frame it and put in on your desk/board. It will get you through your toughest days.
What do you hope your students will remember about their time in your class?
I hope my students remember how fun it was to learn how to read, how much I cared for them and their education and that I was their biggest cheerleader. I cannot wait to see where their journey leads them.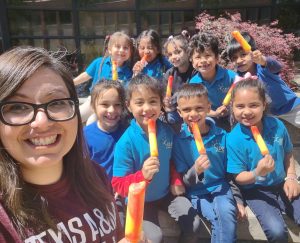 IDEA Public Schools is dedicated to ensuring that all students, regardless of background or socioeconomic status, have access to a high-quality education that prepares them for college, career, and life. IDEA Public Schools strives to create a supportive and rigorous learning environment that fosters academic excellence, character development, and a sense of community. We believe that every student has the potential to succeed and aim to provide the resources and opportunities necessary to realize that potential.