IDEA Public Schools observes Veterans Day on November 11, and we want to thank our veterans for their bravery, hard work, and dedication. 🎖❤
We would like to recognize one of our very own, Yolanda Munoz. She joined the IDEA Team and Family back in 2014 at as a 21st Century After School Site Administrator at our IDEA Pharr campus. Currently, she works as an Alumni Affairs Manager based out of our RGV Headquarters. Before IDEA, she spent four years in the service as a Quarter Master in the United States Navy.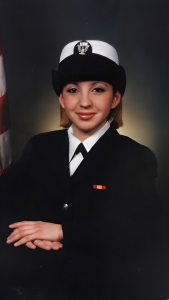 Here is her story:
Take me back to the time when you were thinking about your future. What made you want to join the service?
My fifth-grade teacher was a Vietnam War veteran. He would talk about the military and the different branches of it. That is where I first learned about the service. My class was in charge of the flag, so he taught us how to properly fold it and the timings of when the flag goes up and down.
Fast forward to my senior year of high school where I had received a college scholarship for cross country. I didn't apply in time and unfortunately, I had little guidance about college applications and what that process looked like. In my last month of senior year, I was told my applications were too late and I didn't know what to do. As I walked out of the counselor's office, I saw a Navy recruiter and talked to him. Next thing you know, I made the decision to join.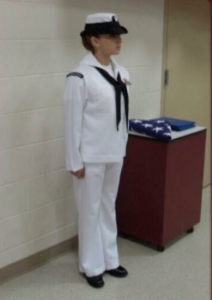 What were some of things you struggled with while adapting to this new life in the service?
There was a big sense of culture shock as I was away from the Rio Grande Valley and was somewhere where I was a minority. I was on my own with lots of responsibility in a demanding environment. I do feel as if it was the kind of structure I needed at that time in my life.
When did you join IDEA Public Schools? What inspired you to do so?
There was an IDEA campus right behind my house. I had just graduated from the University of Texas at Rio Grande Valley and told myself I should apply there!
I had been hearing a lot about IDEA and their mission of College for All and it made me think of my situation. My life would have been completely different if I had a bit more guidance in the college process. If I could help and be an advocate for low-income families and students and help them through that college process, I would want to be part of that.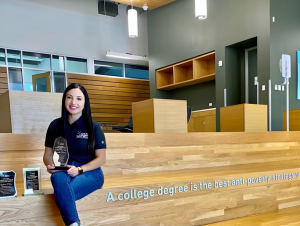 What has been your most memorable moment working with IDEA?
Working on campus is always very rewarding because you get to see the growth of your students. Seeing my younger students all grown up, entering college, and being able to support them now as their alumni manager and success coach is such a wonderful feeling.