This month, scholars across the district are continuing to learn about historical and modern female figures and their contributions to society in honor of Women's History Month. As we continue to celebrate the contributions, achievements and voices of American women, we also acknowledge that, all too often, the accomplishments of women are overlooked in history books, curriculum, literature and so many other facets of school and society. As we reflect on the unique contributions of women in American history, we should also engage scholars in lessons and meaningful discussions about women's history, gender equality, and issues affecting women and girls today.  
IDEA Public Schools believes the histories, stories, cultures and voices of women should be equal, central and amplified in schools daily because of their importance and relevance to our story as a nation. Across our country, women still fight battles and break barriers in the career fields they pursue, in the workplace, in their personal health, in their homes and families and out in the world – challenging the traditional definition of what it means to "be a woman" and forging a new path for those who may come after them.  
By educating, empowering and encouraging our young people and ensuring the increased inclusion of women's history and experiences throughout all grade levels and curricula, we are all working together toward progress and the hope of a better tomorrow. Women's History Month continues to be a celebration of how far we have come and the belief that anything is possible no matter where you come from or what you look like.  
Please see our curated list of children's books centered around women's history and stories that you can use at home or in your classroom. All 1st – 7th grade students can access these books through the digital library myON inside their Clever account. Be sure to go into Renaissance and take the AR quizzes when you finish reading. Login information is below. 
Lower Academy (Grades K-2)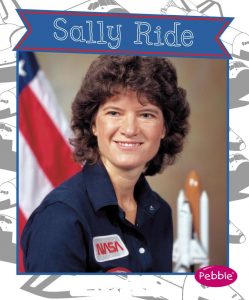 Sally Ride 
By: Erin Edison 
AR Quiz #: 163896 
Explore the life and achievements of Sally Ride, the first American woman in space.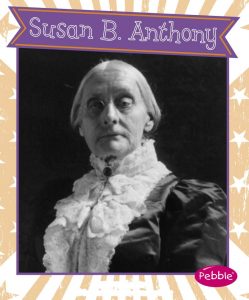 Susan B. Anthony 
By: Erin Edison 
AR Quiz #: 155973 
Susan B. Anthony helped women win the right to vote. Photographs and text tell the story of this great woman in history. 
Upper Academy (Grades 3-5)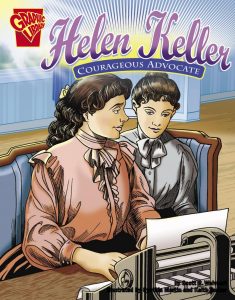 Helen Keller: Courageous Advocate 
By: Scott R. Welvaert  
AR Quiz #: 101344 
A graphic novel biography telling the life of Helen Keller, a blind and def woman who became an author and powerful advocate for the blind.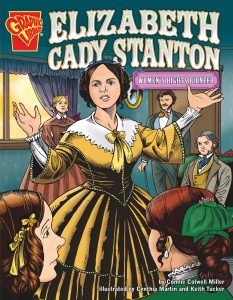 Elizabeth Cady Stanton: Women's Rights Pioneer 
By: Connie Colwell Miller 
AR Quiz #: 101342 
A graphic novel biography telling the life of Elizabeth Cady Stanton, a staunch supporter of women's rights including the right to vote. 
Middle School (Grades 6 & 7)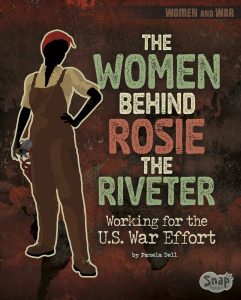 The Women Behind Rosie the Riveter: Working for the U.S. War Effort 
By: Pamela Dell  
AR Quiz #: 189875 
Waging war involved more than just the soldiers at the front line, it took an entire nation.  Many women in the U.S. played a pivotal role in the war effort and entered the work force to fill the spots left vacant by the men at war.  Rosie the Riveter became a rallying cry for women starting in World War II and continues to this day.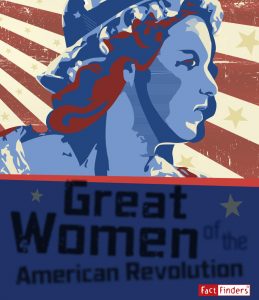 Great Women of the American Revolution 
By: Briana Hall  
AR Quiz #: 152547 
Men may have fought the battles of the American Revolution, but women played an important part too.  Some women fought the battles at home, speaking their minds about the British occupation or gathering supplies for their soldiers.  Others fought openly for their cause, secretly joining the military, or becoming spies.  Get to know these heroic women and the importance to the colonists' victory during the Revolutionary war. 
Clever Login Information    
All software is available to students once they log into Clever.    
Website:  https://clever.com/in/ideapublicschools      
Username:  Student ID#@ideastudent.org    
Password:  IdeaMMDDYY  (for date of birth)