Happy Holidays, Team & Family! 
IDEA Public Schools will be closed for Winter Break from Monday, December 21 – Friday, January 1. During the break, we encourage all our scholars to continue reading and engaging in fun learning opportunities! To keep your child reading over Winter Break, be sure they read at least 30 – 60 minutes a day. In addition, set goals for the number of words your child should read by the end of break and do something special when he/she reaches it. 
We are excited to share that IDEA's AR & iLearning Hotspot software will be available during the break. Once your scholar finishes reading a book in myON, the next step is to take the AR quiz in the Renaissance software. Your scholar can also access the fun math games and enrichment activities online through the digital resources IDEA students have through their Clever accounts.   
Students have a digital library called myON, math software called Dreambox or ST Math, science and social studies videos and games in BrainPOP all inside Clever. 
Clever Login Information  
All the AR and iLearning Hotspot software are available to students once they log into Clever.  
Website:  https://clever.com/in/ideapublicschools    
Username:  Student ID#@ideastudent.org  
Password:  IdeaMMDDYY  (for date of birth) 
Holiday Reading Suggestions 
In the spirit of reading and the holidays, here are a few book suggestions that are sure to captivate your child over Winter Break.  Check them out in myON along with thousands of other great books. Don't forget to go into Renaissance to take the AR quiz! 
Lower Academy (Grades K-2)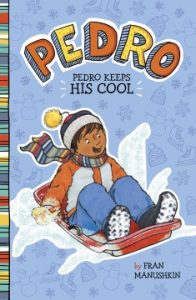 Pedro Keeps His Cool 
By Fran Manuskin 
AR Quiz #502744 
It's winter festival time! There are games, a snowman contest, skating, and of course, treats. But the festival isn't much fun for Pedro. His snow dog is a flop, and he falls flat on the ice. Will Pedro keep his cool and find a way to have fun? 
Upper Academy (Grades 3-5)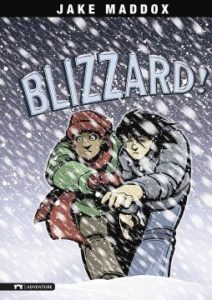 Blizzard 
By Jake Maddox 
AR Quiz # 127517 
They were supposed to be attending a volunteer dinner in their honor, but instead, Owen and Gray have been stranded in the middle of a raging blizzard. Once the storm subsides, the boys decide to try to find their way back to civilization. But with no food or water, freezing temperatures, and no help in sight, both boys begin to lose hope. Can they make it safely home, or will the frozen elements become too much for them to handle? 
Middle School (Grades 6-7)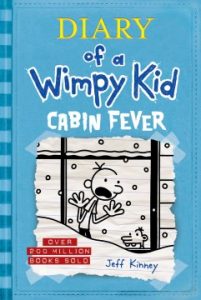 Cabin Fever 
By Jeff Kinney 
AR Quiz #:  147741 
Greg Heffley is in big trouble. School property has been damaged, and Greg is the prime suspect. But the crazy thing is, he's innocent. Or at least sort of. The authorities are closing in, but when a surprise blizzard hits, the Heffley family is trapped indoors. Greg knows that when the snow melts, he's going to have to face the music, but could any punishment be worse than being stuck inside with your family for the holidays? 
Imagine Language & Literacy Winter Break Giveaway 
Ready to work over the Winter Break and achieve your literacy goals? 
Beginning December 14 through January 15, 2021, Imagine Language & Literacy students and teachers have a chance to be entered into the Imagine Language & Literacy Winter Break Giveaway! Learn more about the giveaway rules, amazing prizes and more here: 2020 Winter Read-A-Thon!
We wish you all a very joyous and safe holiday season and a peaceful New Year! We're excited to welcome our scholars back, ready to learn in January 2021. Another wonderful year of learning awaits!