February 1 – February 5 is National School Counseling Week, which focuses on the unique contributions of school counselors in our schools and how they impact students! 
At IDEA, our academic counselors, college counselors and social workers play a tremendous role in increasing student achievement and providing much-needed resources for students, parents, teachers, and administrators—making them an integral part of student success. 
Jennifer Culver, Academic Counselor at IDEA Eastside College Prep in San Antonio, and Sade' Darlington, Academic Counselor at IDEA Achieve Academy in Tarrant County, are a part of this dynamic team at IDEA Public Schools! We spoke with these two leaders about their role at IDEA, why they chose to pursue this line of work and why this week and this role are so important for student success. 
For Jennifer, this role is all about building authentic relationships with students and families while supporting their educational needs.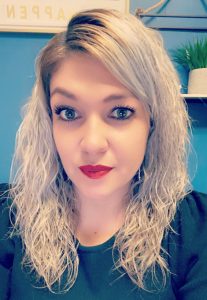 Jennifer Culver, Academic Counselor at IDEA Eastside College Prep
"My favorite part of the position is the relationships I get to build with not only our scholars but our families as well," Jennifer said. "Constant, consistent communication is at the core of my daily tasks.  I explore every outlet possible to ensure our students and families stay connected and feel supported throughout in their educational journey."   
In addition to building and maintaining relationships with families, academic counselors also work on the wholistic building of the scholar. They work to find resources that can serve our families in their daily lives based on their current needs. 
"Being in a launching region and at a launching campus, I have been able to build systems that are vital to the wellness of the whole scholar," said Sade'. "I have also been able to connect with families on a more personal level to explore their current and expected needs."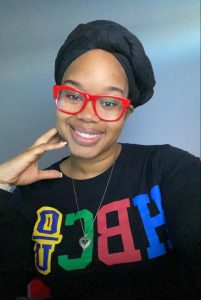 Sade' Darlington, Academic Counselor

 at

 

IDE

A Achieve

 

Academy
When asked why they chose this career path, both women expressed the importance of student impact and deep investment in student success. 
"I chose to move into the role of academic counselor so I could be impactful in the lives of our scholars and their families," said Jennifer. "I found that building relationships and creating a sense of trust with families came easy to me. The love I have fostered for my scholars is immense, and I am completely invested in their success!" 
Currently, there are roughly 100 academic counselors serving 123 schools and 65,000 students across the district. Our counselors work with all students to remove learning barriers by addressing students' academic concerns, postsecondary options, and social-emotional skills. 
"The academic counselor is a unique position and allows us to address our scholars' need in a complete way – academically and emotionally," said Jennifer. "It takes a village to build and grow a child, and we have that village in place at IDEA." 
Our college counselors are currently seeing a 97 percent college acceptance rate! Soon, we will be celebrating 15 consecutive years of 100% college acceptance. This is 258 more seniors accepted to college compared to last year at this time, along with a 45 percent acceptant rate to Tier 1 and Tier 2 schools, up 216 students from last year. 
Counselors play a pivotal role in keeping students and families at IDEA by meeting regularly with our families to learn about their needs, how our schools can best support their child, and hosting special events, so our students and families feel connected to their campus communities. Our counselors also support special populations, testing, and family engagement. They have also been instrumental in connecting families with resources to keep students safe, successful, and learning while attending school during the pandemic. 
"What inspires me is the idea of being able to help one parent feel that he/she is doing their ultimate best and that they are supported by a team of people dedicated to their child's personal and academic growth," said Sade'. 
In short, National School Counseling Week highlights the tremendous role our school counselors have in helping students achieve success in school and plan for a career. 
"Our jobs aren't to identify the broken pieces, but to give our scholars tools that they can use to advocate for their own needs," Sade' said. "By helping scholars learn the value of their voice, personality and own way of thinking, we empower them to be the facilitator of what they want and need. Getting a scholar into college is amazing, but we must do the work so that they can push through the dark moments to graduate." 
We want to thank each of our hardworking counselors and social workers for finding positive ways to enhance students' development while working to provide an educational system where students can realize their potential and set healthy, realistic, and optimistic aspirations for themselves. We appreciate you! 
For more information on National School Counseling Week and fun activity ideas, visit www.schoolcounselor.org.
*Blog Header Photo Credit: American School Counselor Association