"Plants are life. At this crucial point in our existence, we have no other choice but to farm and care for our earth." – Thomas Hernandez, CNP Farmer at IDEA Horizon Vista 
October 12 is National Thank A Farmer Day, celebrating our nation's farmers and the important role they play in our daily lives. Farms are extremely important to all of us, providing the food we eat and contributing to a healthy population and economy. Thank you, farmers! 
This important celebration also falls during National Farm to School Month, a time to celebrate the connections happening all over the country between children and local food!  
To celebrate and honor National Thank A Farmer Day, we sat down with Thomas Hernandez, Child Nutrition Program (CNP) farmer at IDEA Horizon Vista, to learn about his background and experience, the importance of agriculture and farming and how farms impact our campuses and families.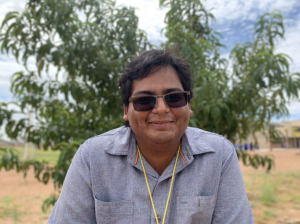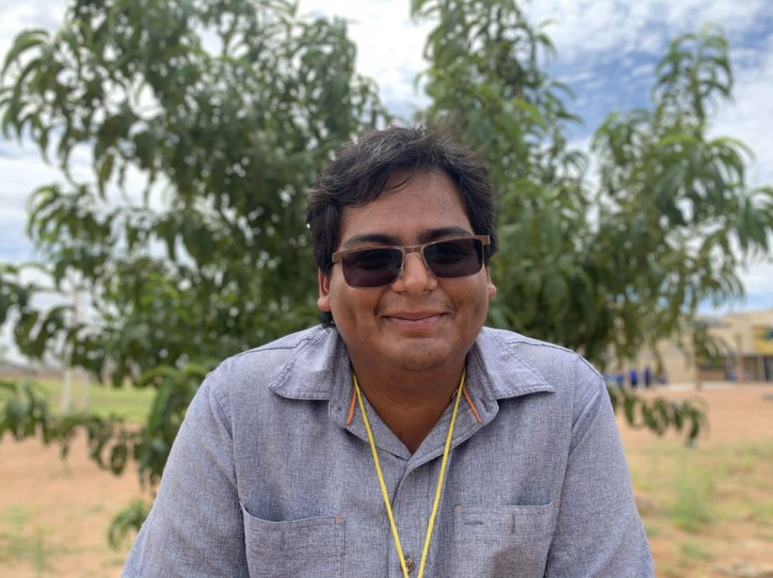 Thomas Hernandez, CNP Farmer at IDEA Horizon Vista
Tell us about your background. How did you come to be a farmer at IDEA? 
I was born in El Paso, TX and lived the first few years of my life in Greenfield, CA. Growing up in California sparked my interest in plants and the profound impact they can have by simply existing. It wasn't until I graduated from high school that I really started to become active in studying agriculture. It started off as a hobby and quickly turned into an obsession. I had to know how plants worked and how they could survive the desert heat. I began my career at IDEA as a custodian for three years and transitioned this year to the role of CNP farmer. 
What do you love about being a farmer? 
I love being a farmer because it reveals the fragility of our existence. Our planet and the life that arose on it is a testament to the importance of caring for and respecting our earth. By farming and sustainably producing food, I am paying homage to the earth and the bounty it has to offer. 
What is your favorite crop and why? 
My favorite crop is the humble bean. While it's not sweet, juicy or eye catching, it's what my ancestors relied on and prayed to the sky to make grow. It is nutritious and synonymous with so many cultures around the globe. 
Why is having campus farms important for our students? 
Having a farm on campus shows students what goes on behind the scenes of our food production. They can actively see and experience the empowerment of being able to sustain themselves with a small seed, water, light and hard work. It teaches them about our earth's ability to sustain the population with healthy, delicious food.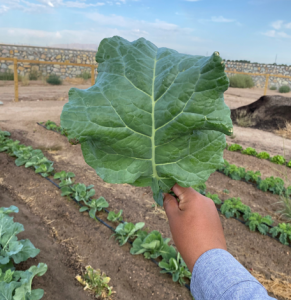 How do you believe you and your work positively impact the lives of students and families at IDEA? 
My work at IDEA gives students an interactive, unconventional outlet to learn about the world around them. I am simultaneously teaching them about health and introducing them to a valuable skill that is only going to become increasingly useful. The benefit does not end at education—students are also actively supplying themselves with nutritious, organic food that naturally provides healthier and more balanced nutrition. Parents can count on healthy, transparently-sourced food to feed our next generation of leaders. 
What are some ways that students can learn about or get more involved in agriculture? 
By simply visiting the farm, students are stepping into an unconventional classroom. Many, if not all of the students who visit my farm, express the desire to stay longer or have the farm as regular class. They ask for me to create a "farm club" after school and are willing to help with involved tasks. 
Thank you again, farmers! A special shout out to IDEA's nine campus farmers, three assistant farm managers and director of farms. We deeply appreciate everything you do for students and families!