"A quote by Melinda Gates I believe really correlates to Women's History Month is, 'A woman with a voice is, by definition, a strong woman.'" – Alyssa Garcia, 10th grader at IDEA Bluff Springs College Prep 
Women's History Month is a time to reflect on the vital role of women in American history and their contributions to history, culture, and society. Though we may reflect on the past, this celebration is also about looking to the future and how we can inspire new generations of women to become future leaders. 
How does Women's History Month inspire important conversations with young girls today? We asked four IDEA female scholars in 2nd, 5th, 8th and 10th grade about their recent experiences, women leaders past and present who inspire them and their big dreams for the future. 
Meet the Scholars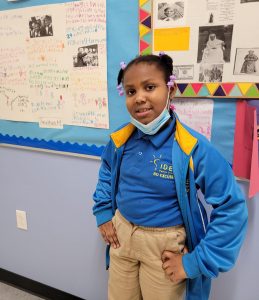 Elisha Kabbah, 2nd Grader at IDEA Spears Academy 
IDEA Greater Houston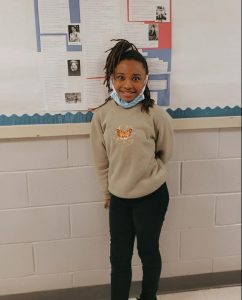 Khori Lawson, 5th Grader at IDEA Oscar Dunn Academy
IDEA Southern Louisiana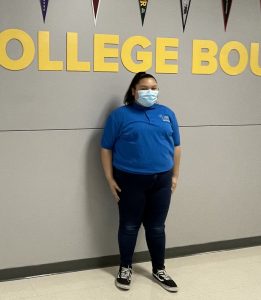 Kiana Gonzalez-Overby, 8th Grader at IDEA Najim College Prep 
IDEA San Antonio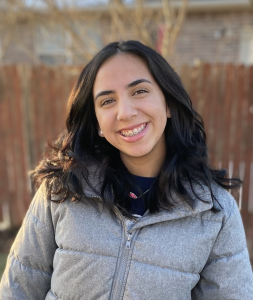 Alyssa Garcia, 10th Grader at Bluff Springs College Prep 
IDEA Austin 
What do you want to be when you grow up? How do you think women that came before you helped clear a path for you to be that? 
Elisha: I want to be a teacher when I grow up. My mom is studying to become a teacher. I think that women like Rosa Parks cleared the way for women and make it possible for me to go to the next level in life. 
Alyssa: I want to be an orthodontist, like my mom who also works in dentistry. I see in most cases that males still exceed females in the medical field, so for a woman to be at the same level, it shows that they've worked just as hard, if not harder, to be in the position they deserve. It inspires me to want to work as hard as they did to prove that women are equally as hard–working as men. 
If you could meet any influential woman, past or present, whom would you choose? What questions would you ask her? 
Khori: I would want to meet Coretta Scott King. The first question I would ask her is: "Why didn't they give you more credit for helping plan more of Martin Luther King's movement?" I look up to her because everyone knows about Martin Luther King but not many people know about her. She's kind of mysterious, and I think more people should know about her. 
Alyssa: If I could meet any influential woman, it would have to be Oprah Winfrey. I would ask her, "At what point in your life did you realize that you needed to completely turn it around?", "If you could go back to one moment in your life and do something differently, what moment would it be, and what would you do differently?" and lastly, "What did you have to constantly remind yourself to stay motivated, and work harder to continue your journey?" 
Have you ever been told you couldn't do something because you were female? 
Elisha: No, I have never been told I can't do something. My dad says I can do anything I want and become anything I want to be. 
Khori: Actually, no – I don't think so. A lot of people believe in me! Most of the time, I get A's in school, so people look up to me when I get an A and think I will get an A on everything. 
What are some of the biggest challenges, if any, that you think women or girls face today? 
Kiana: One of the biggest challenges I see is self-image. The mainstream media portrays what we should look like and what size is accepted. Often, women feel devalued, not pretty enough or not good enough, and that's not true. 
If you could give advice that your future self could hear later, what would you say to encourage yourself? What words of encouragement do you have for other girls who might be feeling low? 
Khori: I would say, if you're sad sometimes, don't be. Your brain tells you things, and you don't have to believe them. Keep telling yourself that you are good enough and you are equal. Anything your brain says, you believe. It's like holding on to your dream. 
Alyssa: Keep pushing no matter what. There's always going to be a struggle, but if you keep working hard, it will pay off in the end. I think that's advice that anyone and everyone should grasp onto. Everyone goes through an all-time low, and that is OK because the harder you fight for it, the better your success feels. 
Kiana: I would say, be the best that you can be and just love yourself. Dream big. Smile, be free and create your own sunshine. You are beautiful just the way you are! 
2020 marked 100 years that women have had the right to vote. Why do you think it's important for women and girls to have their voices heard? 
Alyssa: Women bring a such unique perspective, which in some cases, men don't consider. If women were not allowed to voice their ideas and opinions, then our world would only accommodate men. This would be beyond unfair. 
Kiana: It is extremely important that our voices are heard and that our concerns are valued. We have beliefs, are passionate about issues, and we can make a difference too. Also, that history was made, as we have the first woman as the Vice President of the United States! 
What are you most hopeful for in your future; what are you looking forward to? 
Elisha: I am most hopeful for the chance to ride a rocket to the moon and later become a teacher. 
Khori: I am most hopeful for women to have more rights and get treated better. This way, women can be normal, happy people and no one can tell us anything. I also hope the coronavirus can be gone and jobs will be available to me. 
Kiana: I look forward to my opportunity to attend college and to become a doctor. To give back to my community and my family who believes in me and accomplish my goals. 
Alyssa: What I look forward to most in my future is doing what I love every day, and not having to rely on anyone else to get what I want. I would be very happy knowing that my success and hard work has paid off, and I finally have the lifestyle I've always wanted.