"To the Class of 2021: As we move on from IDEA's lifework to our ideal life's work, let us be proud and courageous. This school year was nowhere near typical, but despite all the strife, this is a milestone that we should cherish forever. The coronavirus cannot diminish the value of this achievement, and we should not consider it any less either." – Martin Martinez, IDEA Monterrey Park Class of 2021 
IDEA Public Schools is excited to celebrate its 15th consecutive year of 100% College Acceptance! Our mission is to get our scholars to and through college, and to see our seniors achieve their dreams is the true goal of all our efforts. We are so proud of our seniors, teachers, leaders and staff members who give 100% every day to achieve success in all they do.  
What does this amazing accomplishment feel like? We asked five IDEA Class of 2021 seniors to share their feelings about their college acceptance and graduation, their amazing future plans and words of advice for other IDEA scholars dreaming of a college degree. 
Meet the Seniors 
Jarell Jones, IDEA Walzem 
College Acceptances: University of Notre Dame (Committed) & Baylor University 
Expected Major: Design / Expected Minor: Computing and Digital Technolgies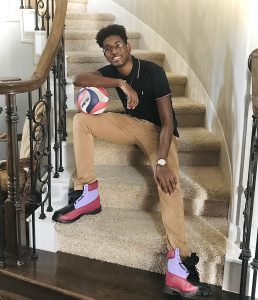 Mariana Bombardier, IDEA Mission 
College Acceptances: University of Texas Rio Grande Valley, Our Lady of the Lake University, Texas A&M University-College Station, Trinity University & University of Notre Dame 
Expected Major: Biology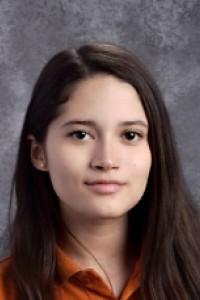 Krystal Juarez-Arizmendi, IDEA Montopolis 
College Acceptances: Swarthmore College (Committed), University of Texas at Austin & St. Edward's University 
Expected Major: Neuroscience/Neurobiology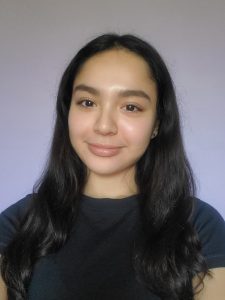 Martin Martinez, IDEA Monterrey Park 
College Acceptances: St. Mary's University, Trinity University & Austin College 
Expected Major: Political Science / Expected Minor: Music (Composition and Performance)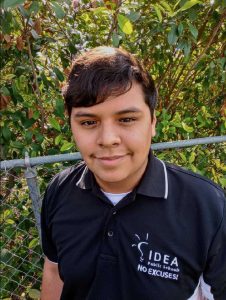 Jennifer Leyva, IDEA San Benito 
College Acceptances: University of Texas at Austin, Southern Methodist University, University of Texas Rio Grande Valley, University of Houston, University of Texas at Dallas, Trinity University & Texas A&M University-Kingsville 
Expected Major: Computer Science / Expected Minor: Business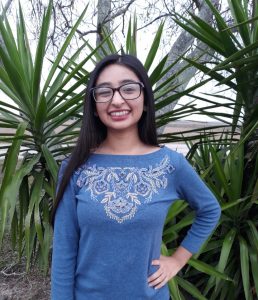 How does it feel to be on the path to graduating and going to college? 
Krystal: I feel very relieved and accomplished! We've been working to get to college for as long as I can remember, so it's nice knowing the goal has been met. 
Jennifer: The path to graduating has not been the easiest, but it allowed for me to grow into the person I am today. I had a lot of help from the people around me to get to where I am, and I am extremely grateful. Being so close to graduation is really exciting because I am a first-generation student, and I want to make my family proud and set an example to those younger than me. 
Mariana: I feel eager yet nostalgic to graduate. I have mixed feelings because although I will greatly miss my school, I know all the sacrifices and hard work had one purpose – to build my path of success after graduation. I am so excited to discover where that path I've been building will take me! 
What are you most excited for in your college journey?   
Jarell: I'm most excited to explore a new level of knowledge that can help me better my goal of inventing a change among society. The new connections I'll be able to make through that goal throughout my years of study will make me as capable as possible when I'm faced with creative boundaries I need to break. 
Mariana: Whichever college I end up at will be the right one for me. Therefore, I am beyond ecstatic to get out of my comfort zone! I am excited to discover more about myself and to what extent I can push myself to expand my horizons. I am excited to be simply called an independent "college student". 
Martin: I am most excited about meeting new people and being able to explore the many career opportunities that will be provided. 
What has motivated you to get to where you are now and onward to college?   
Jennifer: My greatest motivation has been my parents. I know that my parents have given up a lot so that I can get a good education, and I just want to pay back the favor by going to and through college. They motive me every day to do my very best in everything that I do. 
Martin: This – Graduation. The joy. The celebration. The knowledge that we managed to make it this far, and that we can go even further in our lives. 
Mariana: The whole "College For All" IDEA mentality makes me feel as if I have to follow past senior's examples and be great like them. Every year, as I sat watching past College Signing Days, I was that one kid who always cried. I was proud of all the graduating seniors. That served as motivation to follow their lead onward to the great colleges they went to. 
Do you have any words of advice or encouragement for the Class of 2021 and other IDEA scholars?   
Krystal: Set goals and aspirations! Without them, you won't get far. But also make time for yourself. You won't have the energy or motivation to get anything done if you don't take care of your mind and body.   
Jarell: For anyone with ambitions similar to mine, never consider a goal just a dream, even if it logically does not seem feasible. Just because your eyes cannot see that does not mean the world cannot. If you keep pushing, there is always a way to complete a task whether it be for yourself, the betterment of others, or the implementation of change. Stay true to your mind and never break your goals! 
Martin: To other IDEA scholars: If you are allowed to choose your science course for your senior year, and you choose AP Chemistry, good luck….. 
Congratulations, Class of 2021 seniors! We are so proud of each of you. Thank you for all your hard work, dedication to excellence and setting a strong example for every IDEA scholar. You did it!