"I am honored to serve as Principal at IDEA Bridge. No matter my role – from co-teacher to teacher to principal in residence and now to principal, I want the community to know that I will continue to work to ensure our students, staff, and families are put FIRST."   
Growing up in Raceland, Louisiana, played a pivotal role in leading Dhiyaa-ud-Deen Abdullah, principal at IDEA Bridge Academy, to the field of education. His father, Muhammad, instilled in him and his seven siblings that education is the key to the freedom for which their grandparents and ancestors fought.  
"I can recall waking up to the smell of oatmeal for breakfast while trying to figure out what portion of the newspaper was selected for me to read each weekday morning," Abdullah said. "My father's diligence in ensuring his children had a solid education was based on our history as Black Americans and his own experiences and challenges in pursing higher education." 
Dhiyaa-ud-Deen's mother, Diana, instilled in her children the power of dreaming and taking actions toward their goals. Through many personal health struggles, Diana still believed that all challenges were opportunities to become a better person, which empower us to show up for ourselves and others in service.   
These important core values inspired by his parents have bubbled to fruition in many ways throughout Abdullah's life and career.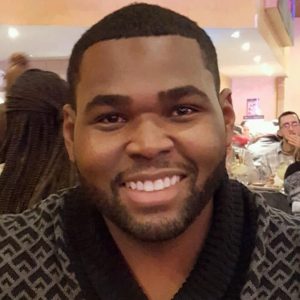 Dhiyaa-ud-Deen Abdullah, Principal at IDEA Bridge Academy
During his undergraduate years at Southern University and A&M College, Dhiyaa-ud-Deen had the opportunity to serve as a mentor with several non-profits, such as Upward Bound and Big Buddy. These programs hold a special place for him because he also benefitted from their services in high school. 
"Serving as a mentor opened my eyes to the local challenges that students in Baton Rouge face, and it sparked my drive to create a better educational experience for our students," Abdullah said. 
With these experiences and thoughts in mind, Dhiyaa-ud-Deen joined the TNTP Teaching Fellows program through teachNOLA to pursue a teacher certification and a career in education in New Orleans. He learned how important school culture is in ensuring that everyone understands educating students is at the heart of the work as a school community of leaders, teachers, and staff members. His daily intention – Educate the whole child by meeting the child where they are.   
"My students are what gets me up and excited each morning. One of my favorite roles as principal is to welcome my students into our school building with music and fist bumps, Abdullah said. "Greeting students in the way that I do, offers students two opportunities: students know that they heard and seen by their principal, and we set the tone of a loving, joyful, and supportive community for learning."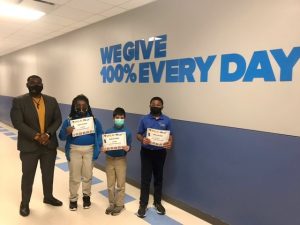 When it comes to serving students and families, Abdullah's role as principal is to ensure that all operating mechanisms are functioning at an effective and efficient rate, which is directly tied to student success. The goal is to eliminate any obstacles in the way of student learning outcomes and to advocate for both student and family support. 
IDEA Bridge is making a difference for students every day because, as a school and community, they are putting student needs first. Whether it's academic support or tutoring, afterschool programming, sports, community drives or giveaways, or social-emotional support, Abdullah's team at IDEA Bridge is built with Team & Family who are willing to serve our students and community no matter what.  
"Our faculty and staff believe in the power of teamwork! Meeting the needs of students and families we serve starts with partnering with families and community agencies to ensure basic needs are met," said Abdullah. "I have great appreciation for the attention that has been given to the social-emotional learning (SEL) and trauma-informed practices as IDEA expands into new regions across the country."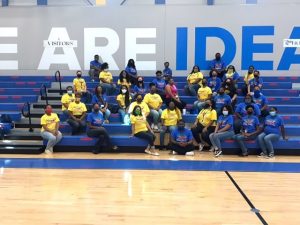 All the success for Abdullah and his team did not come without years of hard work. He began his journey as a co-teacher at IDEA, then transitioned to teaching, then principal in residence and then to principal. Now, in this leadership role, Abdullah knows that exemplifying representation and connection is more important than ever. 
During his K-12 journey, Abdullah recalls only having two teachers who were African American and neither of them were male. 
"As a Black man in my current role, I do wonder what the impact could have been in having a teacher that not only looked like me but understood the very reality that many Blacks and People of Color experience daily," Abdullah said. "My presence as a Black man in education represents the untapped possibilities." 
Thinking back on the values instilled by his parents, Dhiyaa-ud-Deen understands the great value students can get from seeing and experiencing people who look like them in roles they may want to pursue. Abdullah's wish is to see more Black men and men of color enter the field of education, so that our young men have mentors and support systems to better navigate our world.