This year, National Assistant Principals Week is celebrated from April 5 – 9! During this week, we join the National Association of Elementary School Principals, the National Association of Secondary School Principals and the American Federation of School Administrators in honoring the enormous contributions of assistant principals to student achievement and overall success. At IDEA, our assistant principals of operations (APO), assistant principals of instruction (API) and principals in residence (PIR) are at the core of our leadership team, providing support and guidance for school staff that truly influences the daily educational experience of students. Thank you for all you do to get our scholars on the road to and through college! 
Meet Carlos Montero, Assistant Principal of Operations at IDEA Brackenridge in San Antonio.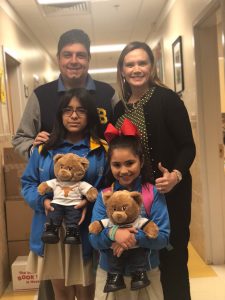 Carlos was born and raised in Mexico City and began his professional career there, working in the pharmaceutical and retail industries. He soon realized there was something missing from his professional life – purpose.  
That purpose was found when Carlos was given the opportunity to apply to teach in the U.S. and join the team at Brownsville ISD as a business teacher. 
"I absolutely fell in love with this profession because it shows another aspect of professional life when you directly impact our future generations," he said.  
After 13 years teaching business courses, Carlos realized that the education field was his calling, but he wanted to do more beyond the classroom. He came across IDEA Public Schools and became a founding parent of IDEA Brownsville in 2012! 
"When my daughter got accepted into IDEA, I knew it was the only place for her education," Carlos said. "I later decided to look for career opportunities and found the APO position. The job description was exactly what I was thinking for the next step in my professional career because it involved logistics, administration and management outside the classroom, working on the experience and well–being of students and families. So, here I am!"   
Carlos says his role can be summarized in one word: service. To him, "service" describes how every function and activity of the IDEA Operations Team has a profound impact on a scholar's daily education. His favorite part about being an APO is leading operations and removing all possible obstacles at the campus level to allow our magnificent teachers to focus on instruction and prepare our scholars for college and life. He believes leaders are meant to serve others and provide clear guidance, so every staff member can be the best version of themselves for the service of scholars.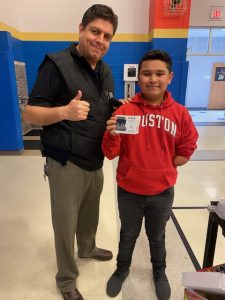 IDEA Brackenridge is making a difference for students. Carlos described how the campus cares for every scholar – when scholars are not coming to school or struggling with academics or social-emotional needs, the team comes to them to show they care, and they want them to be successful. 
"We touch and change lives daily, simply by providing the right point of connection to a parent that may have a question or wants to reach out a teacher to better support their scholar," Carlos said. 
What gets Carlos up in the morning? The drive of what he can do for a scholar or family that will be impactful and help achieve their dream of college once they graduate from IDEA. He explained that IDEA goes above and beyond for families because we ensure every scholar graduating from IDEA is seated in a college classroom the following year. IDEA's student matriculation goal and unending commitment to college for all makes us the best at what we do.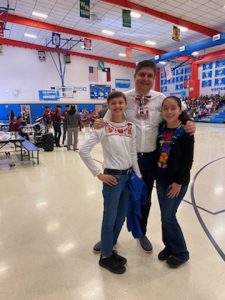 "I am passionate about my work at IDEA because I understand that everything we do is done with care and love for our families," Carlos said. "We prepare our students to lead our communities in future with responsibility and care. As a founding parent years before joining the IDEA Team & Family as a staff member, I can attest that what is seen from outside is consistent on the inside. That's why I trust my child's education to IDEA!" 
Thank you, Carlos, and thank you to all assistant principals at IDEA and beyond! 
*Blog Cover Photo & Photos Above Taken Prior to COVID-19.