As National Principals Month comes to a close, we're checking in with three dynamic female founding principals from IDEA Tampa Bay to chat about their personal journeys into education, their mission and driving force as an IDEA principal and their deep commitment to all students they serve.
LaToya McGhee 
Founding Principal, IDEA Victory Vinik Campus Academy 
IDEA Tampa Bay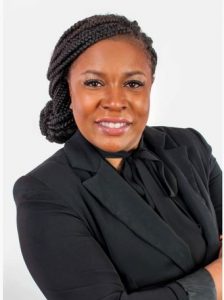 Though I had a pleasant educational journey through elementary, middle, and high school, I was not prepared for college. Throughout grade school, I was considered a "smart" student. I always did my work, always studied, worked hard, and maintained a B average. But in college, I could barely keep up! By the end of my first year, I'd failed all of my classes. I want the path for our students to be different – where their academy and college prep journey is laser-focused on preparing for a college learning environment and setting them up for success. 
When my past co-worker mentioned becoming an educator, and I knew then that education was my true path of service to both children and my community. I became a teacher, earned a master's degree, became an assistant principal and now I am the founding principal of IDEA Victory Academy. When I learned about IDEA and their commitment to not only seeing students to and through college, I knew that it was home for me. I want to be a part of an organization that is committed to providing a quality education for kids and that stands behind that commitment by ensuring schools have the necessary resources to meet the holistic needs of ALL students, their families, and the community. 
Emily Carlisle 
Founding Principal, IDEA Hope College Preparatory 
IDEA Tampa Bay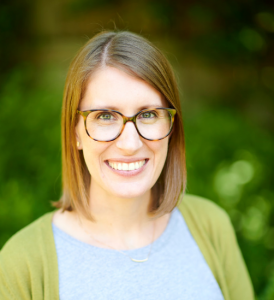 I am in my 12th year in education and thrilled to be launching an IDEA school in my hometown. I believe educational inequity is one of the great civil rights issues of our day, and I choose to wake up each and every day and do what I do because I know that a college degree opens doors to greater opportunity for young adults—and ALL children deserve that opportunity. 
When my foster daughter Elyssa came to live with me at the age of 17, I was floored that I was the first adult in her life to ever discuss the option of college. Every child should believe in their own potential and abilities. Thankfully, she is now in her 4th year at Florida Gulf Coast University and thriving. I know that if my foster daughter had attended an IDEA school, she would have been surrounded by adults who messaged college to her from an early age. I am proud to be an IDEA principal and make a difference in every student's life. 
Sala Sims 
Founding Principal, IDEA Hope Academy 
IDEA Tampa Bay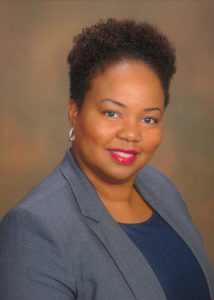 I have served in schools as a teacher, principal, and school improvement partner for 23 years, and I am happy to say that I am now the founding principal of IDEA Hope Academy in Tampa. As a mother to a high school sophomore and an 8th grader, I know there is nothing more important than ensuring our children receive a high-quality education. 
I believe that when you support children on their journey to and through college – you are ultimately changing their lives forever. I want to give all children the tools and resources they need to have options in life because I believe in the power of education to change the lives of children and the power of schools to change entire communities. At IDEA, our priority is to elevate students on their journey through grade school, college, and beyond, and I am proud to be an IDEA principal. 
IDEA Hope and IDEA Victory Vinik Campus are the newest campuses in the IDEA Tampa Bay region, opening in August 2021. Both campuses will serve scholars in K-2nd and 6th grade and are currently accepting applications for the 2021-22 school year at ideapublicschools.org/apply!   
Learn more about IDEA Tampa Bay, the application process and the upcoming lottery on November 14 at ideapublicschools.org/regions/tampa-bay!