As we approach Spring Break, we encourage all our scholars to continue reading and engaging in fun learning opportunities! To keep your child reading over Spring Break, be sure they read at least 30 – 60 minutes a day. In addition, set goals for the number of words your child should read by the end of break and do something special when he/she reaches it. 
We are excited to share that IDEA's AR & iLearning Hotspot software will be available during the break. Once your scholar finishes reading a book in myON, the next step is to take the AR quiz in the Renaissance software. Your scholar can also access the fun math games and enrichment activities online through the digital resources IDEA students have through their Clever accounts.   
Students have a digital library called myON, math software called Dreambox or ST Math, science and social studies videos and games in BrainPOP all inside Clever. 
Clever Login Information  
All the AR and iLearning Hotspot software are available to students once they log into Clever.  
Website:  https://clever.com/in/ideapublicschools    
Username:  Student ID#@ideastudent.org  
Password:  IdeaMMDDYY  (for date of birth) 
Spring Break Reading Suggestions
Check them out in myON along with thousands of other great books. Don't forget to go into the Renaissance app in Clever to take the AR quiz!
Lower Academy (Grades K-2)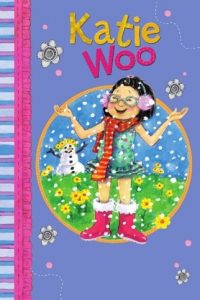 Katie Woo: Best Season Ever
By Fran Manushkin
AR Quiz # 134801
Pedro says winter is the best.  JoJo thinks summer is number one.  For Katie Woo, spring is tops!  So who is right?  Which is the best season ever? Read this wonderful book to find out what these 3 friends decide.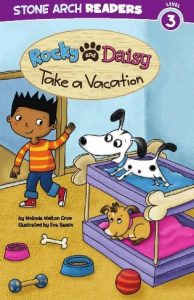 Rocky and Daisy Take a Vacation
By Melinda Melton Crow
AR Quiz # 160045
When Owen and his parents take a trip, Rocky and Daisy take their own vacation to the kennel.  There they enjoy a playground, a pool. And lots of friends.
Upper Academy (Grades 3-5)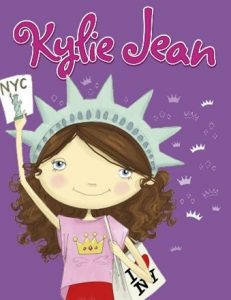 Kyle Jean:  Vacation Queen
By: Marci Peschke
AR Quiz #185790
Kyle Jean goes on a family road trip.  After many stops along the way, Kyle finally has her moment when she visits the Statue of Liberty.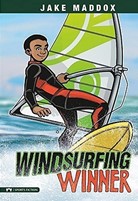 Windsurfing Winner
By: Jake Maddox
AR Quiz #185790
Nick gives up on everything he tries.  When he's on vacation, he tries surfing.  He doesn't like it, so he quits.  A friendly girl helps him learn to windsurf instead.  But will he quit that too if he can't do it?
Middle School (Grades 6 & 7)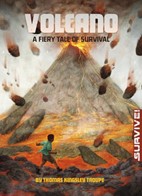 Volcano:  A Fiery Tale of Survival
By: Thomas Kingsley Troupe
AR Quiz #  179362
When Cam's family decides to go to a luau during their vacation, he decides to stay behind to play video games.  Lost in his gaming euphoria, Cam slowly begins to realize that the rumbling noises aren't coming from the TV—the entire hotel is shaking. When he glances out of the window, he sees he nearby volcano explode.  Cam needs to get out and find his family, but where are they.  How is he going to survive?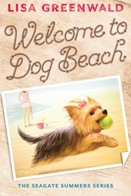 Welcome to Dog Beach
By: Lisa Greenwald
AR Quiz # 166242
Remy loves Seagate, the island where her grandmother lived and where her family spends summer vacation.  But this year, Remy misses her dog who has recently passed away and her best friends are both moving away soon.  Remy takes comfort in the company of others at Dog Beach where she hatches a plan to recapture the magic of Seagate.
Don't forget your AR & iLearning Hotspot end-of -year goals.  Take time during Spring Break to work on these goals!  Can you meet one or both of these goals during your break?
AR Zone Goals to meet by the end of the school year
·        1st – 7th Grade: 80% or higher accuracy on AR quizzes

·        Become a Word Master

o   1st Grade:  15,000 words

o   2nd Grade:  50,000 words

o   3rd Grade:  125,000 words

o   4th Grade:  225,000 words

o   5th Grade:  325,000 words

o   6th & 7th Grade:  425,000 words

·        Or become a Royal Reader

o   3rd – 5th Grade:  1 million words

o   6th & 7th Grade:  2 million words
iLearning Hotspot Goals to meet by the end of the school year
·        Software usage

o   1st – 5th Grade: 20 minutes or more working in Dreambox software each week

·        Become a Math Master

o   1st – 5th Grade:  complete 200 lessons

o   6th & 7th Grade: complete 2,000 puzzles

·        Or become a Math Genius

o   1st – 5th Grade:  complete 300 lessons

o   6th & 7th Grade: complete 3,000 puzzles
Imagine Learning Language and Literacy is also available for scholars in grades Pre-K through 2nd. Click here for more information about logging into Imagine Learning Language and Literacy. Below is the minute-per-day breakdown by grade level:
| | |
| --- | --- |
| Grade | Minimum minutes per day |
| Pre-K | 15 minutes |
| Kinder | 20 minutes |
| 1st Grade | 30 minutes |
| 2nd Grade | 30 minutes |