For the 14th consecutive year, IDEA is celebrating college matriculation!   
The Class of 2020 saw 48% percent of students accepted to the country's best colleges, a 1% increase from last year. In addition, 21% of students are currently attending the country's best colleges, up 2% from last year.  
The class also received more than $26 million in scholarships and grants and more than 4,084 acceptances to selective and highly selective colleges.  
However, their senior year of high school did not go according to plan, and now in their freshman year of college, the Class of 2020 faced new and challenging decisions this summer: leave for college, opt for virtual learning, or re-think their college pick.  
Diego Castillo, an IDEA Toros Class of 2020 alumnus and current student at the University of Texas Rio Grande Valley (UTRGV) Honors College, says the pandemic caused him to re-think his college plans.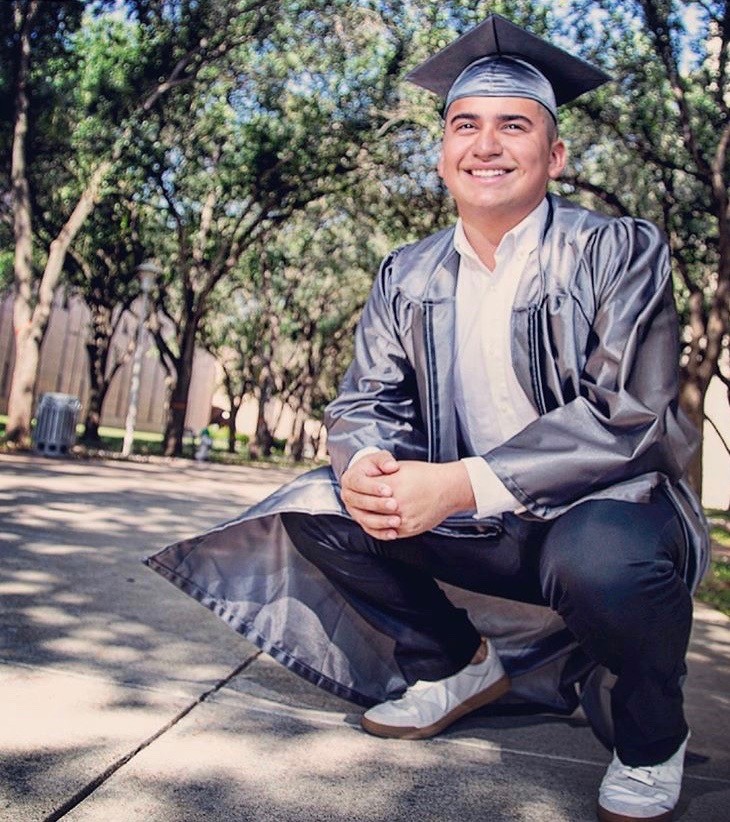 Castillo, a first-generation college student, initially planned to attend Boston University in Massachusetts until he saw the devastation COVID-19 waged on his community.   
"I wanted to go to Boston University to experience college life outside of the Rio Grande Valley," Castillo says. "But after COVID-19 happened, it made me reevaluate the things that were important to me."  
Castillo chose to stay close to home and attend UTRGV as a biology pre-med major while co-founding "Project COVID Care," an organization delivered food and supplies to senior citizens, the disabled, and other vulnerable populations locally during the quarantine.  
"I saw that many people around me were struggling," Castillo told NBC News in a national interview last May. "It made me think maybe I can do some good here, and maybe I can make an impact on my community. Maybe there's an opportunity here that I didn't see before."  
Though shelter in place orders were lifted, Castillo found himself starting his freshman year of college online and balancing 18 hours of coursework while also working on research at Doctors Hospital at Renaissance (DHR) Health.  
"School has been pretty busy, but I think being an IDEA Toros student has helped me keep the discipline and routine required to attend college virtually," he says. "I wasn't the best student as a freshman in high school, but my teachers and counselor and principals made me feel like I could do anything. I just needed to have discipline and work hard, and I think about that all the time as I tackle my college classes."   
For Terrence Clay, becoming at student Howard University was a dream that was a long time coming.  
Clay, a 2020 alumnus of IDEA Carver in San Antonio, knew he wanted to attend a historically Black University after his experience as a student at IDEA.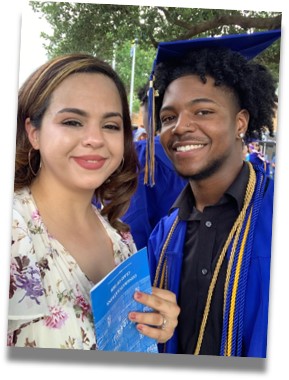 "At IDEA, it was the first time I had teachers who were my skin color and looked like me," he explains. "I was in the Black Student Alliance and went on college field lessons and visited historically Black colleges and universities, which was lifechanging for me."   
Clay set his sights on Howard University as a nursing major and prepared for life as a college freshman living in Washington D.C. until he received an email in August saying the university opted to start the fall semester virtually.   
"I was looking forward to going, but the week before I was supposed to leave for college, they told us to stay home because we would be starting classes online," says Clay. "It was like senior year all over again. You didn't have a choice in having your plans change and just had to deal with it."  
Clay admits it was a difficult blow during an already difficult time, but he tries to focus on the positive.  
"I couldn't shake this mindset that the entire world was just stuck. We had missed out on senior year. We could not leave the house. And now I could not move away to college like I'd imagined for so long," he says. "But I realized I was still a Howard University student, and they are hopeful we can return to campus soon, and that's what I hold onto."  
Kelsey Perez, a Class of 2020 alumna from IDEA Montopolis in Austin, chose to start college at Texas A&M University-San Antonio in person but says she did not worry about COVID-19 all the extra safety precautions taken on campus.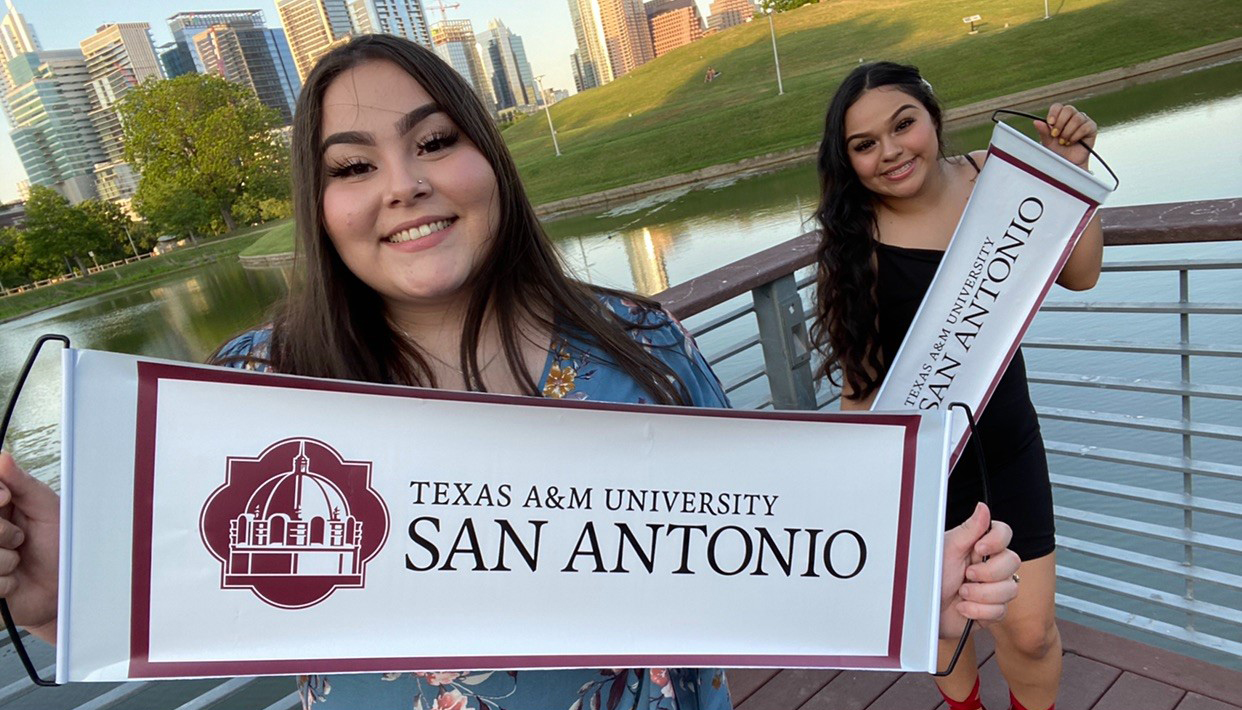 "My school is small, so when they gave us the option to attend either online or in-person, I chose the in-person option because I learn better at school," she says. "The school asks screening questions and takes everyone's temperature every morning, and they give you wrist bands to wear, showing that you are cleared to be on campus. Anyone without a wrist band isn't allowed on campus. Even in class, we maintain social distance from our classmates."   
Perez, a business major, recalls a time when she believed college wasn't for her but changed her mind after becoming an IDEA student.   
"We went on college field lessons and heard from IDEA alumni who were in college, and that grabbed my attention. I become motivated to find a college program that was right for me and move out on my own," she says.  
Though college is a bit of a transition from her high school years, her favorite part of the experience is her new dorm room and her professors.  
"The professors are amazing. They are all female, and you can email any time, and they will get back to you within a day. They even provided us with planners and calendars to keep our work and schedules organized."   
Perez says she looks forward to joining clubs and extracurriculars when activities are once again allowed in person.   
"My advice for IDEA's Class of 2021 is to give your senior year 100% every day. Ask questions, and let your teachers know when you need help. Try hard to ace those AP and college entrance exams and save a lot of money," she says with a laugh.