"Acknowledging our history is a celebration of how we've persevered, were radical, and demanded our humanity be acknowledged even when it was difficult." – Aleia McDaniel, National Director of Leadership Coaching 
IDEA Public Schools is proud to celebrate LGBT+ History Month throughout the month of October! This annual celebration commemorates the contributions and achievements by Lesbian, Gay, Bisexual, Transgender, Queer and those individuals who use different language to describe identity (LGBTQ)+ in our history and how this community has strengthened the diversity and progress of our nation. Along with Pride Month in June, LGBT+ History Month also serves as a reminder of the continued work to achieve equal justice and equal opportunity for LGBTQ+ Americans. 
We asked some of our IDEA staff members to share the significance of this month in their lives, figures they admire in LGBTQ+ history and the importance of talking with students about diversity, identity and inclusion in the classroom. 
Aleia McDaniel, national director of leadership coaching, recalls growing up in the Bay Area of California during the late '70s to mid '90s. While The Castro District, a diverse neighborhood known for its gay culture, was the norm for her growing up, Aleia was still part of the generation that witnessed being gay as a taboo and social stigma and then watched it become so much more accepting.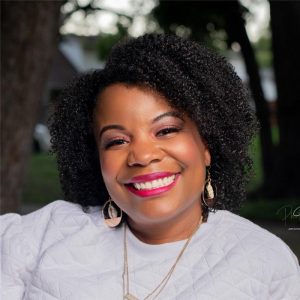 Aleia McDaniel, National Director of Leadership Coaching
Aleia moved to New York City in 1996 and got to witness the expansive beauty of Black gay culture that's now portrayed on TV shows like Pose, which has the largest cast of transgender artists in television history. That experience changed her. 
"I got to witness history firsthand, and it has influenced me," said Aleia. "This is why talking with our students is so important. Our students need to know the world is multi-faceted with many different perspectives and experiences. When diverse voices are included both in the curriculum and in leadership, they get to care about all of humanity and develop the tools to leave the world better than they found it." 
For Austin Howell, art teacher at IDEA Brackenridge, LGBT+ History Month is important because it offers everyone the chance to feel seen and heard. By spotlighting individuals who identify as LGBTQ+, others have a chance to relate to the stories and feel empowered.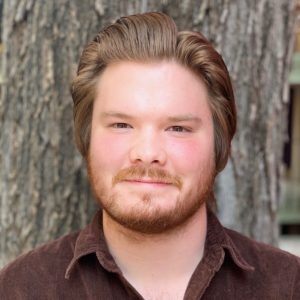 Austin Howell, Art Teacher at IDEA Brackenridge
"While celebrating current victories is amazing, knowing the past and struggles of predecessors can really drive us forward to make real, palpable change," said Austin. "Sir Ian McKellen has been an advocate for gay rights longer than I have been alive. His successes while living his honest life were inspirational to me as a younger person." 
Talking to students and staff about LGBT+ History Month is special to Austin because it recognizes and discusses the important figures who have laid the foundation for current growth in social justice. These discussions also open an avenue to spotlight other marginalized communities and offer a chance to talk with others about their biases. 
Ruben De Los Santos, family organizer on IDEA's Advocacy Team and IDEA Quest alumnus, says learning about LGBTQ+ history is like learning about your family's ancestry. To him, LGBT+ History Month is a time to appreciate how far we have come as a community while staying focused on the work that remains to be done to achieve equity. 
"People forget it wasn't until 2015 that marriage equality became the law across all 50 states. I remember watching the news that fateful day while at work – I had still not come out to anyone in my life," Ruben said. "LGBTQ+ history has helped me learn more about myself and the shoulders I stand on, and it has taught me about the fight we have all inherited – the fight never stops until we are all equal."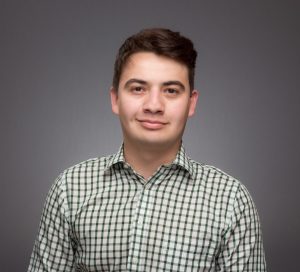 Ruben De Los Santos, Family Organizer & IDEA Quest Alumnus
Ruben is constantly amazed by resilient stories of people that stood up for human rights – not knowing their actions would change history. He was most surprised to learn that Dolores Huerta, Co-founder of the United Farm Workers Association and one of the most influential labor activists of the 20th century, was a big advocate for the LGBTQ+ community. Talking about these figures and discussing LGBTQ+ stories can make an impact on all of us. 
"Take it from a once closeted student myself…," Ruben said. "LGBTQ+ history will change a person's life when they learn they are not alone."