Hugo Cepeda believes that every student can go as far as they want to go regardless of where they come from, and he's using his career as a teacher to drive the point home.
Though he didn't know it at the time, enrolling at IDEA Quest in Edinburg when he was 12 would further reinforce this belief while setting him on the path to self-discovery and success.
"I began as a student at IDEA Quest in the 8th grade and immediately saw that there was a big college-bound culture at the school," he says. "I had no idea how the college application process worked."
"The first time I thought about college was when I was visiting IDEA's Headquarters in Weslaco to register for school and saw a colorful magazine with a bunch of colleges in it," he continues. "My father told me those were some of the best universities and that I would go to one someday."
With dreams of attending a university fresh in his mind, Cepeda began junior high at Quest and excelled in math, science, and social studies. However, he was not meeting standards when it came to his skills in reading, English, and language arts, as his first language was Spanish.
"I started to worry that I was not going to be successful and maybe I wouldn't be able to go to a good college," he says. "But in high school, I got some great mentors who pretty much taught me that it was up to me whether I wanted to make it or not."
Cepeda says it was just the encouragement he needed to push himself to become the best he could be in every way. In fact, Cepeda credits this mentorship that came at such a critical time in his education for getting him where he is today.
Cepeda graduated from IDEA Quest in 2014 and chose to attend Southwestern University in Georgetown, Texas thanks to a generous scholarship offer. Like many college students from the Rio Grande Valley, Cepeda experienced a certain amount of culture shock when he left deep South Texas but soon found a warm, supportive environment at Southwestern.
As his parents were first-generation college students themselves, Cepeda felt a responsibility to go to college and succeed academically.
"It was important to them that I do well in life," he says. "They said they would support me no matter what as long as I was studying and going to college, and I was grateful for their support. Not every student has the support of their parents when it comes to going to college."
Cepeda spent time as a tutor in college and found that he enjoyed teaching and encouraging students. After graduating with a double major in Biology and Spanish, he began to consider teaching as a profession.
"When I started teaching, I felt like not only was I helping somebody else grow, but I was also helping myself grow as well," he says. "It was something that was gratifying and rewarding and that's when I decided to try teaching as a career."
Shortly after graduating, Cepeda received an email about the Relay Residency Program through IDEA Public Schools. The program is an opportunity for individuals with bachelor's degrees to gain entry to the education field. The residency takes place on an IDEA campus and prepares individuals to become lead teachers the following school year.
In year one of the residency, individuals work full-time as co-teachers while also attending regular classes with the Relay Graduate School of Education (Relay GSE) to gain a teaching certification and a Master of Arts in teaching.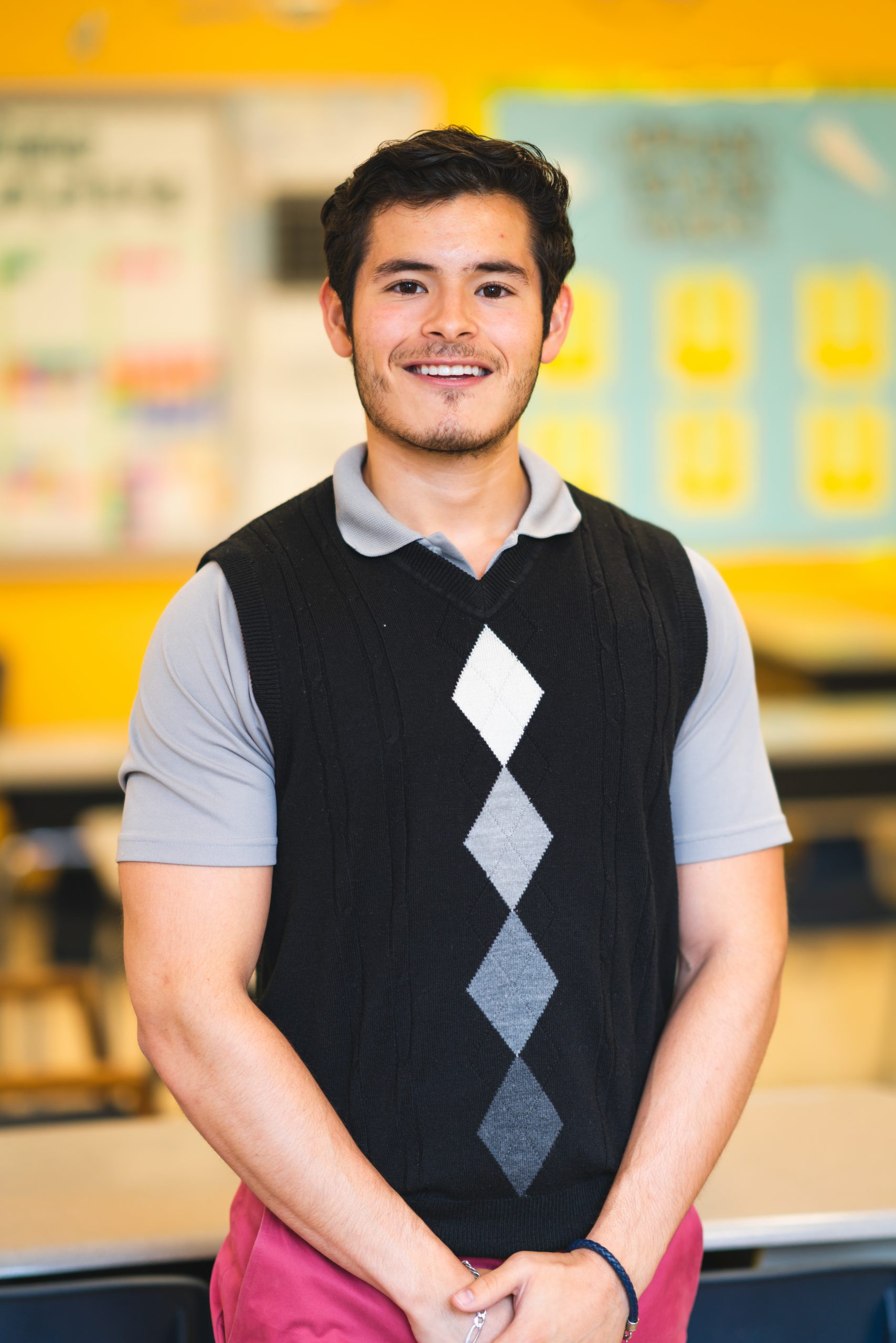 "The Relay Residency program was appealing to me because I do enjoy teaching, it offers a fully-paid master's degree, and they even give you a job," he says. "It sounded like a fantastic next step for me."
In addition to paid tuition, residents receive mentorship from IDEA's most successful teachers, while gaining hands-on experience in the classroom. In year two, if all requirements are met, residents become lead teachers on an IDEA campus and continue evening classes with Relay GSE to complete the master's degree.
Cepeda says the program gave him his first real introduction into the art of teaching while offering practical classroom experience.
"I was a tutor and thought 'I've done this before. Teaching will be easy.' and oh boy was I wrong!" he says with a laugh. "The program prepared me to be a better teacher to give the best education to my students. From teaching strategies to classroom-based scenarios for improving classroom management, the Relay Residency Program really invests in new educators and preparing them for success."
Though Cepeda originally struggled with his language and communication skills, he taught 4th-grade writing and language arts as an IDEA Relay Resident at IDEA Montopolis, while also offering students the same mentorship and encouragement he received himself at IDEA.
After completing the Relay Residency program and earning his master's degree, he is currently a math teacher at the IDEA Health Professions in Austin.
Cepeda is grateful for the opportunities IDEA has afforded him and thinks the Relay Residency program will continue to grow and prepare stronger, more successful educators for both IDEA and the community.
To anyone considering the program, Cepeda highly encourages them to apply.
"Ask yourself what kind of difference you want to make in a child's life. Do you want to be a catalyst for their achievements and success?" he asks. "This program will give you the education, training, and experience to become an outstanding teacher and change some lives in the process.