At IDEA San Juan Academy, Brittany Castro's fourth-grade reading class celebrated International Children's Book Day on April 2, 2022, by sharing their favorite books of all time for the IDEA Blog. We caught up with Ms. Castro and her class to ask students what book recommendations and tips they have for young readers building their personal libraries.
Ms. Castro encourages her students to engage with reading outside of the classroom by creating lessons around media and pop culture that resonate with scholars. "I like to get my students excited about a skill and relate it back to a television show like Spongebob Squarepants – This makes the concept more palpable for my students and more exciting for all of us."
To promote reading at home, Ms. Castro encourages scholars and parents to take advantage of the digital tools and resources that are used in the classroom. "A great resource that myself and my students have been loving has been NewsELA. It's accessible to all IDEA students through Clever. NewsELA has a variety of media that a student can browse. There are news articles that are relevant to our students such as Fortnite and Encanto."
We spoke with a few IDEA San Juan Academy Royal Readers and Word Masters about some of their favorite books and using online resources at home.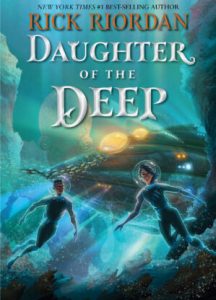 "My favorite book is Daughter of the Deep because it's really interesting, there's a ton of plot twists like you would never expect anything, and also, it refers to another book from a really long time ago." – Hailey Moore, Royal Reader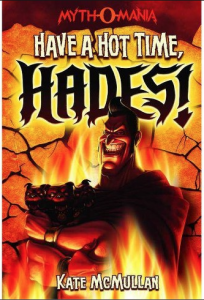 "My favorite book is Have a Hot Time, Hades! because Hades is my favorite Greek mythology God. The book talks about how Hades was born, and his father Cronus ate him and how they agreed on who would be God of the universe." – Diego Coronado, Word Master
"My favorite book is The Dark Knight Scarecrow's Flock of Fear. I like it because it features one of my favorite Batman villains, Scarecrow. I also like it because it shows the psychology of fear and the backstory of Scarecrow too. I recommend the series on MyOn. It's really good!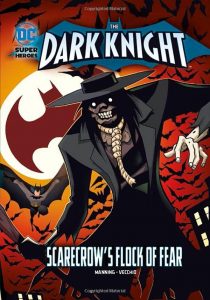 Here's a tip: When you search up Batman, it might not show the full Dark Knight series so you might want to search "The Dark Knight" –  Jayden Torres, Word Master 
"My favorite book is The Thief Lord by Cornelia Funke. The reason it's my favorite book is because two orphan brothers run away and are being chased down by a detective, meet a gang, stay in there, then they find a carousel. If you are a child and go there, you become an adult. If you are an adult, you become a child." – Keyla Treviño, Royal Reader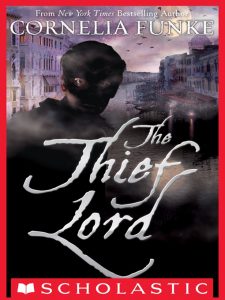 Ms. Castro's passion for seeing her class fall in love with reading is evident in the way she describes her scholars. "What I love the most about our Saints at IDEA Academy San Juan is the unique experiences that they contribute to and share in our classroom discussions. When a concept "clicks" in class, many of our Saints can make real-life connections and it's delightful to hear their stories and the way they connect it to what we're learning. I love the way our Saints are so enthusiastic in the classroom!" 
Scholars and families can access MyOn Digital Library and NewsELA with their IDEA-provided Clever student logins.