FOR IMMEDIATE RELEASE 
IDEA Public Schools names Simaran Bakshi as Vice President of Schools for Jacksonville Region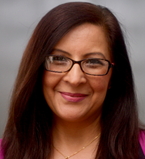 Jacksonville, FL (March 30, 2021) – IDEA Public Schools is excited to announce Simaran Bakshi as the Vice President of Schools for IDEA Jacksonville.   
In this role, Simaran will oversee the management of the schools, principals, and initiatives that impact future graduates' education. She will also work to ensure schools' superior performance, strong regional coordination, and continuous improvement, leading to success in IDEA's mission.   
"I'm very excited to continue serving the children of Jacksonville in my new role with IDEA Public Schools," says Bakshi. "IDEA has a proven track record, and for the last 15 years, 100 percent of seniors have been accepted into college. I can't wait for us to achieve that great success with our future students in Jacksonville."   
Simaran has served Duval County students for the last 14 years as a teacher, instructional coach, assistant principal, and principal in two Title 1 public schools and one charter. Her drive for excellence led to turning around all three underperforming schools to achieving an "A" ranking. She is the recipient of the Florida TaxWatch Principal Leadership Award for 2020. She has been published by the John Hopkins Institute of Education Policy and Fordham B. Institute, and other media accolades. She holds two master's degrees in the fields of Educational Leadership and Business Administration.   
IDEA Public Schools first announced its expansion into Jacksonville last year. The district will open four schools serving an estimated 900 students in Jacksonville in August 2022. The schools will provide an additional education option to help close the opportunity gap and increase levels of achievement for students and families in Jacksonville.  
IDEA believes a quality K – 12 public education is the key to success in college and life and is committed to helping every student achieve their success. IDEA sets high expectations for every student and goes the extra mile to ensure every student realizes their own potential. Personalized learning, critical thinking skills, mastery of core subjects, and continued support through college is IDEA's recipe for success. 
For more information on IDEA Public Schools, please contact Jennifer Flores at jennifer.flores2@ideapublicschools.org or (210) 551-9253, or visit http://www.ideapublicschools.org/   
###  
About IDEA Public Schools  
IDEA Public Schools believes that each and every child can go to college. Since 2000, IDEA Public Schools has grown from a small school with 150 students to the fastest-growing network of tuition-free, Pre-K-12 public charter schools in the United States. Currently, the network serves 66,000 college-bound students in 120 schools across Texas and Louisiana. IDEA has been recognized as a "Great Place to Work" and received national rankings on The Washington Post and U.S. News & World Report's Top High Schools lists. IDEA remains on-track to uphold its legacy of sending 100% of its graduates to college.