As the need for telehealth services continues to grow, school districts are seeking additional resources where they can receive safe and dependable healthcare.  
As a preventative action to keep students healthy as they prepare to return to campus this fall, IDEA has partnered with health organizations to provide families and staff with a telemedicine program. Through the program, IDEA El Paso will partner with Virtual Care for Families (VCFF), while IDEA Tarrant County campuses partner with Cook Children's Healthcare System. Plans for similar partnerships in all other IDEA regions will be announced soon. 
Through the SchoolMed program, students, staff, and families will get treated for colds, cases of flu, sore throats, infections such as strep throat, pink eye, rashes, and allergies.  
Telemedicine is a convenient tool for students and families to utilize when a physician's care is needed and traveling to a clinic or scheduling an office visit is challenging. Telemedicine removes transportation barriers and allows for flexibility in location and time—with children seen by a physician within minutes. 
Campus clinics have specialized equipment to enable the physicians to delegate orders to the clinic Health Aide to conduct the same screenings and care received during an in-person doctor's office visit. Blood pressure readings, temperature checks, and other vitals are all taken under the medical provider's direct instruction. The service can also be utilized in the evenings or on the weekends outside of school hours from home. 
The partnership was born out of both safety and convenience. 
"Telemedicine enables students to be diagnosed, treated, and returned to the classroom as soon as possible," says Megan Heron, Director of Health and Wellness at IDEA. "The program allows students to return to class sooner because they receive the medical care they need sooner. By the time the parent picks up their child, they can have a printout of the telemedicine visit and doctor's orders, a doctor's note for the school, and even a prescription ready for pick-up at their preferred pharmacy."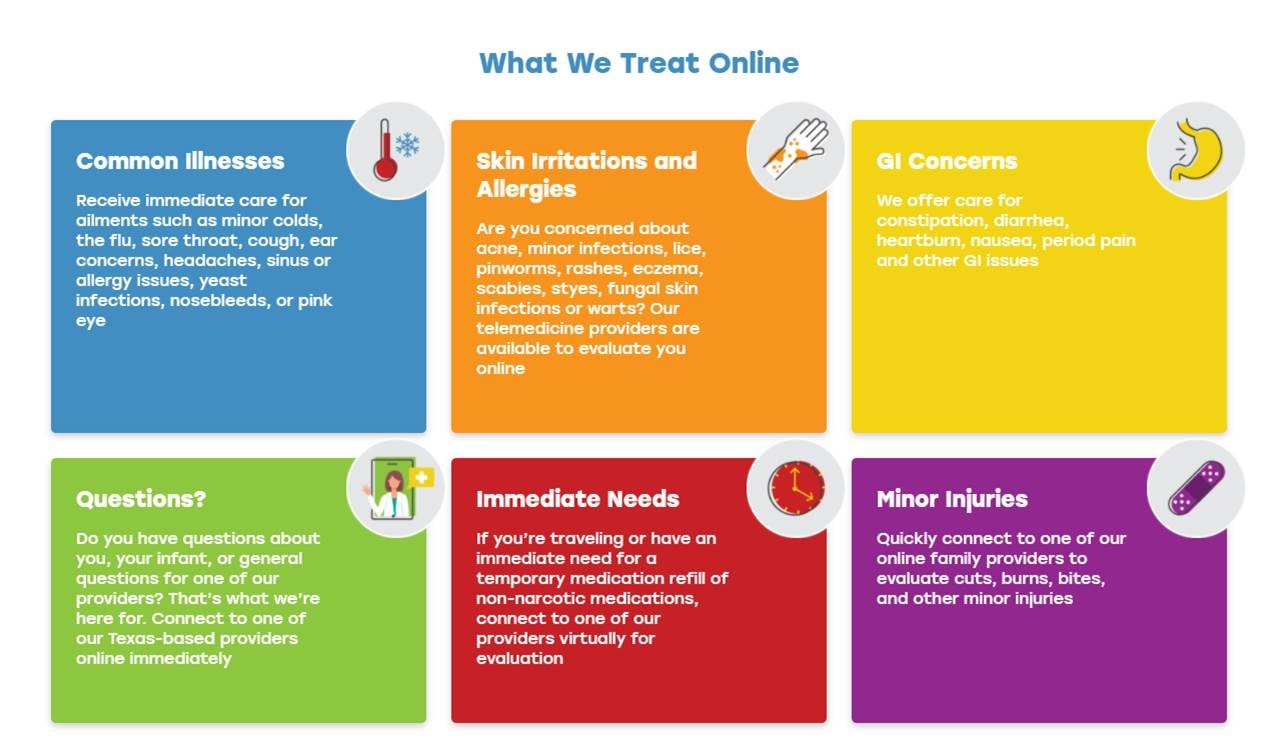 Please note, you may need to check with your insurance provider to confirm if the telehealth service is in-network for your plan. 
For IDEA El Paso families, click here for more information or to register your child for virtual medical care services. 
For IDEA Tarrant County families, click here for more information or to register your child for virtual medical care services.