IDEA Public Schools is proud to announce that 100% of the Class of 2021 have been accepted to college!  We take pride in this momentous achievement because we believe a college degree is the most important steppingstone to success in life.  College acceptance is the culmination of hard work, dedication, and overcoming challenges to reach a goal. And for many of our seniors, college acceptance is the first step toward being the first in their family to attend or graduate from college.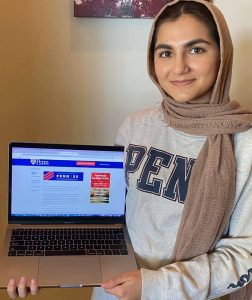 There is no stopping the IDEA class of 2021 as they set record-breaking achievements and continue a legacy of excellence, even amidst unprecedented challenges. Here is just a snapshot of the great work our seniors have accomplished with the help of their counselors, teachers, school staff, and families: 
12,

609

 applications submitted

 

5,

409

 acceptances

 

1,

5

82

 

acceptances to selective and highly selective colleges

 

5 

Ivy League acceptances

 
Congratulations to our newest campuses celebrating graduating seniors, IDEA Monterrey Park and IDEA Walzem in San Antonio and IDEA Weslaco Pike in the Rio Grande Valley. We know their founding graduating classes will carry the name of IDEA with pride as they transition to the college of their choice and set an example for future graduating classes at their schools. 
"It feels amazing to be one of the lucky students to graduate from IDEA Walzem," said Jarell Jones, IDEA Walzem senior and member of the campus' first graduating class. "Every moment spent from my transfer here in 6th grade has been a memory I will hold onto for many years to come – from the hardworking and understanding teachers, diversified campus life and most importantly, the bonds between students and teachers that inspire "Team and Family"."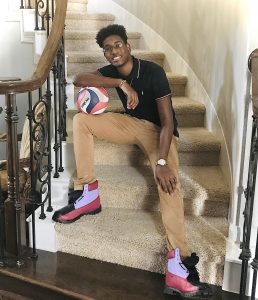 "I feel special knowing that we are and will always be a crucial part of this school's history and success," said Martin Martinez, IDEA Monterrey Park senior and member of the campus' first graduating class. "We are setting the standard for future generations of Monterrey Park Bears, and that is priceless."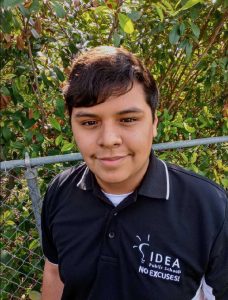 "One of my best memories from high school would have to be the AP Scholars trip to Boston," said Ana Sepulueda, IDEA Weslaco Pike senior and member of the campus' first graduating class. "We got to see the Broadway show, "Elf: The Musical." I love musicals and Broadway in general, so it was truly a night I will never forget." 
In 2007, our first graduating class of 25 seniors achieved 100 percent college acceptance, and today, fifteen years later, our IDEA seniors have again officially achieved 100 percent college acceptance. These college acceptances range from great local and state schools like University of Texas in Austin, Texas A&M University, and University of Texas Rio Grande Valley, to Ivy League colleges and universities, such as Yale University. 
"None of this success, past and present, would be possible without the hard work and dedication of every member of our Team & Family," said CEO JoAnn Gama. "From our campus counseling team who expertly helps our seniors submit their college applications and prepare for college, to our high school teams who review applications, write glowing recommendation letters for our seniors, and more; 100 percent college acceptance is possible because of the 110 percent you give each and every day." 
For an inside look at a magical college acceptance moment, watch the video below!  
Anevay Ybanez, IDEA Quest College Prep – Accepted to Tufts University
We look forward to celebrating our seniors' successes throughout this year, and we can't wait to celebrate the Class of 2021 as they announce their college choices in April at College Signing Day. Congratulations to the IDEA Class of 2021! 
Learn more about our mission of "College For All" and submit an application online today at ideapublicschools.org/apply!