As part of our series for National Principals Month, we are highlighting the stories of campus leaders whose visionary leadership and tireless pursuit of success for every student guide and support their schools in big and small ways every day. 
As an educator, Rebecca Cobian has dedicated her life's work to ensure equal access to opportunity. Cobian, Founding Principal at IDEA Edgemere Academy in El Paso, has lived in "Sun City" for over three decades and continues to advocate for education after her upbringing as a bilingual student. 
We caught up with Cobian to learn more about her journey into education, her role as an IDEA principal, and what her students have taught her about resilience: 
Where did you grow up?  
I was born at Fort Bliss, Texas, while my father was in the service. We then moved to Oxnard, California, where I lived for nineteen years before moving to Chihuahua, Mexico, to live closer to my mother and grandmother. After that, I moved to El Paso, where I have lived happily for the last thirty-six years. 
Why did you choose a career in education? 
My father was a migrant worker who received American citizenship and the chance to attend college by joining the United States Army. He always emphasized the importance of a good education. I was a second language learner, and not knowing English in my early years in school was difficult. I decided to become a Bilingual Educator to help others like myself learn English and see college as the gateway to a better life.  
Tell us a bit about your teaching career and how you found your way to IDEA.  
I was a bilingual teacher for ten years before receiving a graduate scholarship and obtaining my master's degree in education with an emphasis in math and science. I worked as a math mentor for five years, Bilingual and Gifted and Talented Director another five years, and have been an administrator for the last 18 years. I have also served as an adjunct professor at the University of Texas at El Paso, teaching pre-service teachers in early childhood mathematics and science.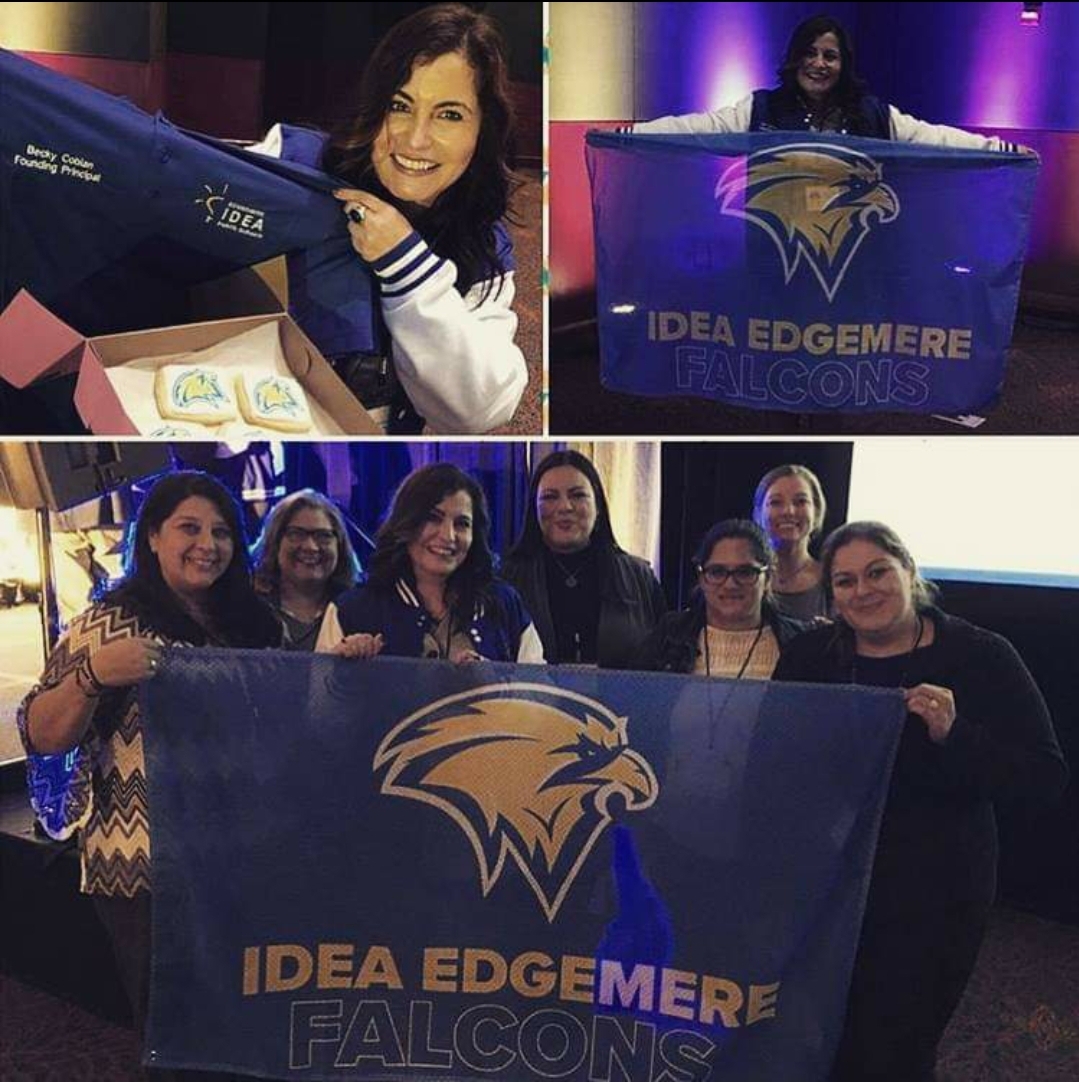 Why did you decide to become a principal?  
I became a principal to guide teachers and motivate parents to do better by our students. As a school leader, I knew that I could influence far more scholars and adults than in a classroom. I was blessed with great principal mentors who saw leadership in me and gave me a voice, and I have strived to be a leader that listens to parents and teachers. I want to do everything possible to serve my community by offering our children the best possible education.  
What has been your biggest challenge as a principal? 
My biggest challenge as a principal has been to help parents see the importance and the enormous difference a college education will have on their children. Parents want the best for their children, and they need to know my #1 goal is to prepare their children to be college-educated citizens that will give back to the community. 
What do you love most about being a principal? 
I love showing that you can have rigorous instruction in a safe, joyful environment. I encourage our scholars to do their best and will hold the bar high to get them on the path to college. We need to hold the bar just as high for ourselves as educators. Together, I love that our Falcon faculty and families have built a sense of pride and belonging with our students by allowing them to create traditions that will last for years.  
What is the biggest lesson your students have taught you?  
My scholars have taught me the value of resilience and perseverance. Throughout this pandemic, Edgemere scholars have remained joyful and optimistic and continue to flourish and learn in different environments. If ever I feel a little down, I jump into a TEAMS classroom, I see happy kids who are eager to learn and ready to take on this world, and my problems fade away.  
What is your proudest moment as an educator?  
I taught a group of bilingual first graders in the early '90s, and my goal was to teach them English so that they could exit the program while also appreciating their first language. They picked up English very quickly and outscored their monolingual counterparts on every exam that year. During a talent show, they performed in Spanish and English, and people were blown away by their English, but most importantly, they were amazed at the confidence these students displayed. All but two went on to college, and all have done amazing things in their communities. I have had many students throughout the years, but this group has a special place in my heart. They taught me the importance of being tenacious about reaching a goal and being confident about who you are and what you bring to this world.