IDEA is excited to announce the launch of a Meals on Wheels (MOW) service in select regions that brings delicious and healthy meals a bit closer to home.
Through the MOW program, families fill out a short information form and select a location nearby to reserve a meal bundle consisting of breakfast, lunch, and soon, supper. The following day, they may visit the designated location and present their child's IDEA ID badge or student ID to collect a pre-packaged meal bundle that can be enjoyed at home.
The initiative is thanks to a partnership between IDEA's Child Nutrition Program and Transportation departments aimed at providing support and convenience to families during virtual learning amidst the COVID-19 pandemic.
To ensure the most ideal locations were chosen, the teams selected some of the busiest bus stop locations in the Rio Grande Valley. In San Antonio, they input student household data onto a map and community sites were selected where households overlapped by more than thirty students. Community parks were often chosen as MOW locations as they lack crowds and are monitored by the city.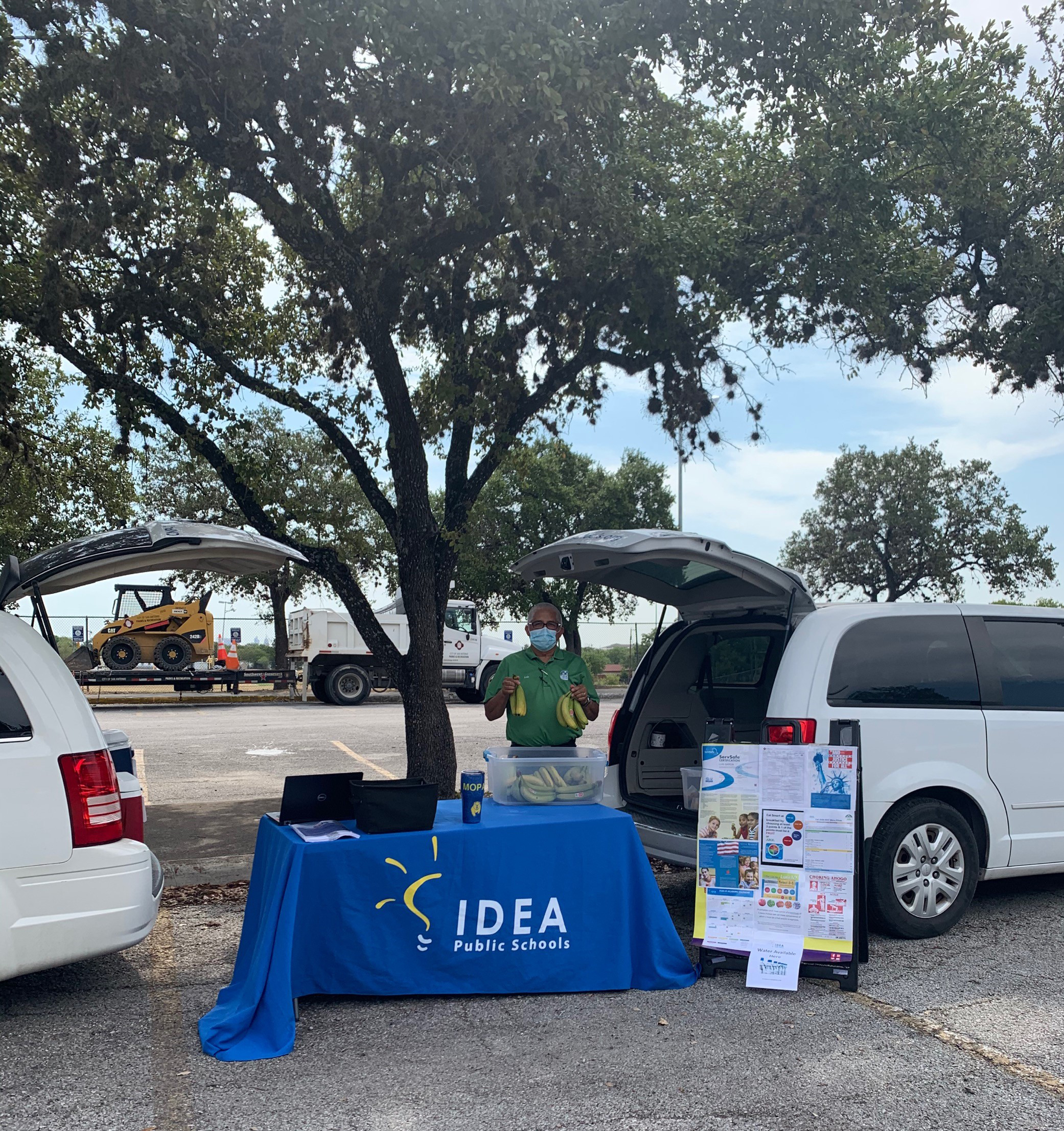 In addition, some IDEA bus drivers became certified food handlers to safely transport and while learning important food safety measures including how to prevent contamination and cross-contamination, foodborne illnesses and adhere to all national health and safety guidelines.
"It was very nice to see two departments that typically don't work together, collaborate on a unified project to help feed the community," says Levi Nava, IDEA's Child Nutrition Program Regional Operations Manager.
In addition to convenience, the program also gives families one less worry during the pandemic.
"In this time of high unemployment and economic uncertainty, access to regular and nutritious food is more important than ever," explains Derek Miller, Child Nutrition Program Director of Operations. "Our goal is to explore how we can make our meals as easy as possible for parents of virtual students to pick up."
The service is available Monday through Friday at convenient neighborhood locations along IDEA bus routes and is open to all enrolled IDEA students, even if they attend different campuses.
IDEA's curbside meal services will also still be available at your local campus Monday-Friday from 7:30 a.m. to 11:30 a.m.
Please note that MOW service, bus stops, and times are subject to change based on availability. For more information, please contact your campus' cafeteria managers.
Visit https://ideapublicschools.org/parents/cnp/ for menus, neighborhood locations, and additional information.
As always, please remember to bring your face mask and adhere to all social distancing measures during MOW and curbside pick-up.