During this special week, we salute our teachers and co-teachers for their hard work and dedication as they transform the lives of our students every day. While every week is a time to be grateful for IDEA teachers – we want to say, from the bottom of our hearts, thank you for all that you do to ensure every IDEA student is receiving the education they deserve. Our teachers are known for serving our students and communities far beyond their class periods, and we thank you for that.  
It has been an exciting past few weeks here at IDEA Public Schools! For the 14th consecutive year, IDEA college preparatory schools in the Rio Grande Valley and San Antonio were ranked among the top-performing schools in the nation by U.S. News & World Report. 
We know that this success would not be possible without the passion, hard work, patience, and love of our teachers. This year, we asked our Distinguished Master Teachers, educators with 3+ years as designated Master Teachers: What makes you proud to be an IDEA teacher? Read their inspiring words, including a shout-out from an IDEA curriculum manager, below!  
"I'm proud to be an educator at IDEA Public Schools because I've learned, over the past 10 years, that only the most passionate and hardworking teachers are retained and strive for greatness.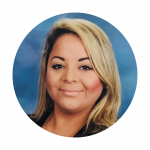 One of my proudest moments at IDEA has been being chosen to be part of the Teacher Laureate program for the 2021-2022 school year. This distinguished program has connected me with people in different regions and across networks amongst IDEA and has helped me grow as a person, teacher, and a leader on my campus." 
— Tiffany Martinez, IDEA College Prep San Juan | Distinguished Master Teacher, 8th Grade Pre-AP Biology  
"I am proud to teach at Idea because I know that what I do makes a difference. I have seen my students become leaders, advoc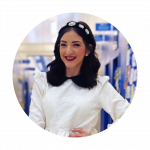 ates, and pursue their dreams. IDEA has made it possible for them to serve this community in a way that continuously encourages students and teachers to grow and give back."
–  Iris Zamora, IDEA College Prep Edinburg | Distinguished Master Teacher, 10th Grade AP World History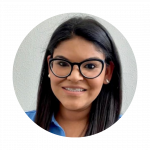 "IDEA Public Schools has given me the opportunity to grow as a Special Education Teacher. I have been blessed with amazing leaders who have coached me to be the best that I can be for our RISE scholars. Having the privilege of working with dedicated students who despite their disabilities overcome obstacles daily, has made this job very rewarding." 
— Brenda Mata, IDEA College Prep La Joya | Distinguished Master Teacher, RISE 
Our teachers are leaders in our communities, on their campuses, and serve as mentors and coaches to educators across the organization like Rogelio Huerta Loera from IDEA Donna.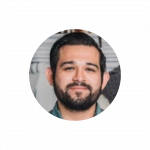 "Rogelio brings joy and passion to teaching scholars and adults! HE creates a safe environment where both teachers and students feel comfortable to authentically collaborate. If you ever need a motivating speech reach out to him and he will surely pump you up! He truly embodies our core value of "bringing joy" to everything he does! He is a true advocate of "ensuring equity" as well by acknowledging and bringing voice to those not in the room."  
– Lyna Zuaiter, Social Studies Curriculum Manager 
—  
Teachers, on behalf of everyone at IDEA Public Schools, we thank you for the work that you do, and we are so happy that you are a part of our Team & Family.  
If you're not an IDEA educator, consider joining our Team & Family by making a difference in the lives of students! Click here to learn more about career opportunities at IDEA.   
Happy Teacher Appreciation Week!