IDEA Public Schools humbly honors those who have served in the United States Armed Forces in recognition of Veterans Day. Thank you to our veterans for your service, sacrifice and the example you set for all Americans. Your heroism, dedication and resilience will never be forgotten, and we are so grateful for all you have done in the service of our nation. 
We're especially grateful for our IDEA veterans, who lead our scholars and staff with unending passion and give 100% every day to see their successes. Dr. Ernesto Cantu is no exception. 
Dr. Cantu, Executive Director of IDEA El Paso and U.S. Army veteran, boldly leads the El Paso region, including 10 schools, toward the goal of sending 100% of scholars to college and providing all scholars in the region with the tools they need for success in academics and citizenship.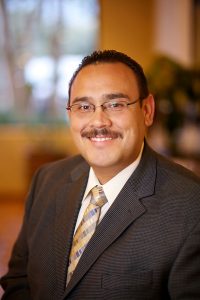 Coming from a low-income background and growing up in Las Milpas, a colonia on the outskirts of Pharr, Texas, Dr. Cantu felt that he needed to join the U.S. Army to get into college. In 1988, when he was 17 years old, he enlisted right after graduating from high school. Three days after his high school graduation, he was on a plane heading to Fort Jackson, South Carolina. He fondly remembers turning 18 years old while in boot camp. 
His first official duty assignment was with Charlie Battery, 3/17 Field artillery in Ansbach, West Germany. In 1990, his unit was ordered to Saudi Arabia, where they participated in Operation Desert Shield/Desert Storm and fought to liberate Kuwait. In August 1991, after three years of service, he completed his enlistment and returned to the Rio Grande Valley in South Texas.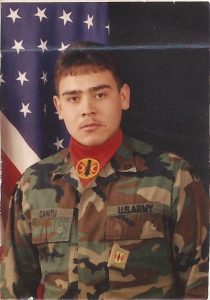 "I wanted to serve my country, and this gave me an opportunity to experience something different," Dr. Cantu said. "Being away from home, I had to learn how to take care of myself. I appreciated the life-long friendships I made and being part of a team. It was challenging yet rewarding." 
After his service ended, the U.S. Army provided funding for Dr. Cantu to attend college. When reflecting on his high school years, he realized that none of the adults he interacted with ever talked to him about college. That experience really stuck with him. When learning about IDEA and its mission, he knew he had to be a part of the change. 
"The IDEA mission of 'College for All' felt like a perfect fit for me," he said. "While I appreciate and support students that join the military, I never want a student to feel like they have to join because they want to go to college. There are so many other options available for them." 
Dr. Cantu says he is thankful to the U.S. Army for giving him an opportunity to be part of a long tradition of service members and putting him on the path to college. It taught him discipline and dedication. He explained that he would like IDEA scholars to learn that Veterans Day is a way to celebrate and honor all service members. "If you know a veteran," he said, "thank them for their service today, and the best way you can honor us is by being a great American citizen."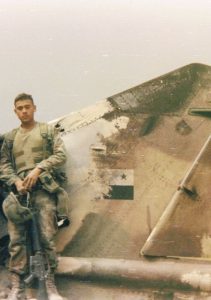 What is the most important lesson Dr. Cantu learned from military service? He says it is very similar to the values he instills in his scholars and staff at IDEA every day. "No matter the challenge, never give up. There is always an answer, you just have to look for it."