Along the United States-Mexico border in deep southern Texas, sunny blue skies and palm trees give the Rio Grande Valley a breezy, tropical feel, but beyond the cities and fields of crops lie colonias where many families struggle financially.
While poverty rates in the Rio Grande Valley are nearly double the state average, new generations of residents are breaking educational and socioeconomic barriers by becoming the first in their families to receive a college education.
Founded 20 years ago, IDEA Academy was a response to the educational inequities Tom Torkelson and JoAnn Gama witnessed as elementary school teachers in Donna, Texas. When they decided to start their own school, getting a charter approved by the state in March 2000 was only the first hurdle. Next came assembling the right team of educators, drafting a curriculum, recruiting students, finding a space to conduct classes, and countless other details. They had only five months to do it all before the school officially opened in August.
Tracy Epp was a Teach for America (TFA) corps member teaching history at Weslaco ISD when she first heard of Torkelson and Gama's efforts to form a charter school. Epp, who had grown up in rural Maryland and Virginia, understood the struggles of many of her students.
"I grew up watching members of my family work several jobs to make ends meet," she says. "I went to a high school with pretty low expectations, and no one in my family had gone to college. So when I told my counselor that I wanted to go, she told me 'Kids from here don't go to college.'"
Epp says one of her high school teachers helped her figure out how to apply, and she became one of only three students from her graduating class to go to college. Epp initially considered a career in law, but soon found that the mission of Teach for America was more in line with her passion and own personal experience.
However, when Epp found herself teaching in the lower Rio Grande Valley, she was frustrated with how students from low-income backgrounds were being taught.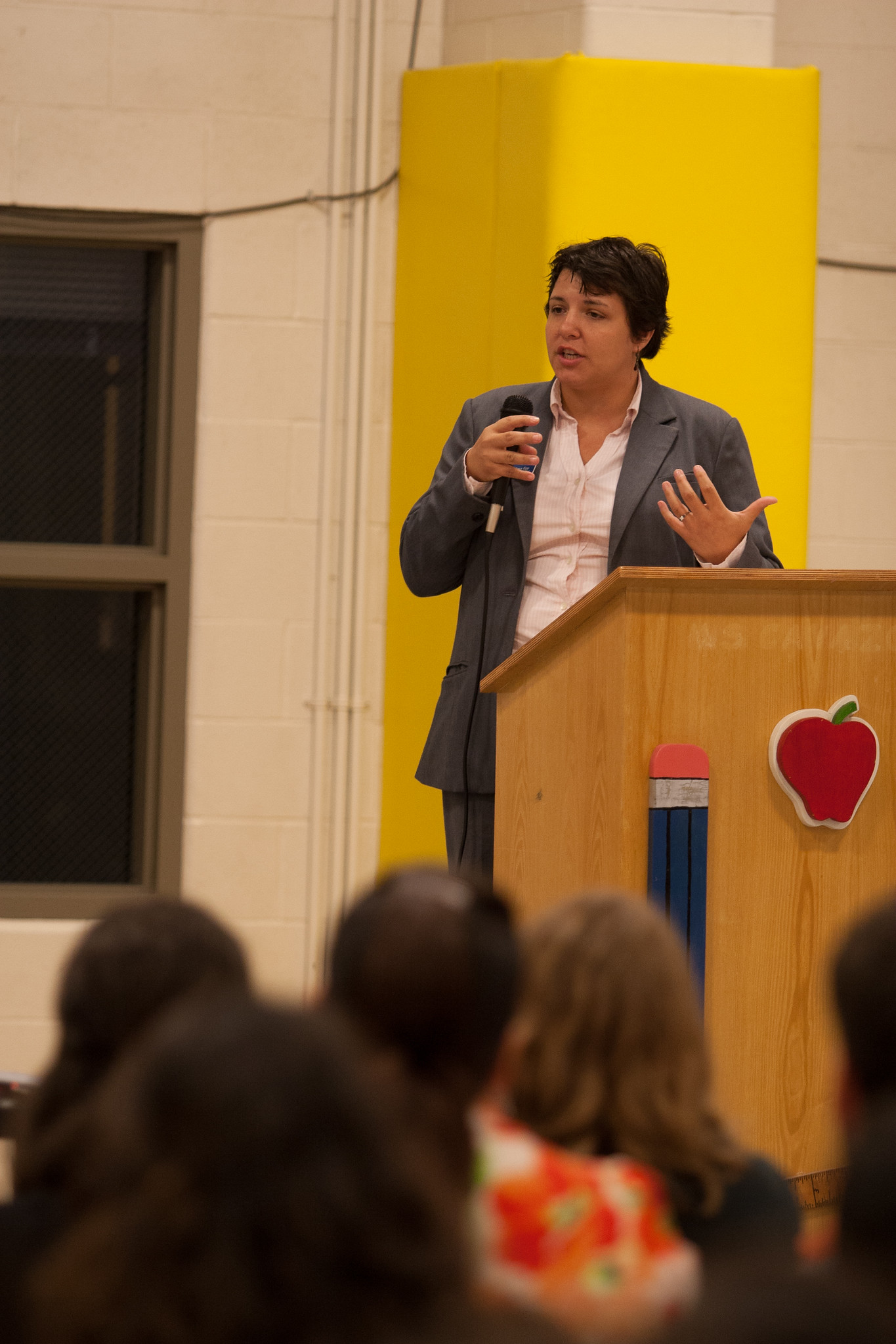 "They were put in non-college track courses and given outdated worksheets with facts from the 1980s to play bingo," she says. "I was surrounded by some great educators, and we watched people judge and fail our kids because of where they came from, and it was not okay."
The experience hit close to home, and Epp tore up her law school applications in favor of becoming part of a bigger solution in education. When Torkelson asked her to be part of the launch of a new charter school called IDEA, Epp jumped at the chance.
"Tom needed help co-authoring the charter, so we wrote the charter together," says Epp. "Tom did a ton of legwork on the legislative and governance side, and I wrote the programmatic and instructional design."
"There was a lot of idealism in that charter," she says with a laugh. "But in it, you'll see the seeds of what has made IDEA unique from the very beginning — just unwavering expectations for all students and the belief that every student can achieve anything."
Once the charter was in place, Torkelson and Gama sought to assemble a teaching staff who were passionate about changing lives through education. Their vision sought educators who weren't satisfied with the status quo.
"I knew Tom and JoAnn as we were all corps members. I was particularly close to JoAnn as we were both Latinas in TFA," says Paula Garcia, one of IDEA's founding teachers. "We were all in our 20s and part of school districts with a very hierarchical structure. When they asked if I would be part of a new group of teachers for the school, of course, I said yes."
Garcia had spent her formative years just across the border in Mexico. Her parents were migrant field workers who stressed the value of a solid education.
"My parents had a very strong work ethic, and my father used to say, 'In life, you can work with your hands, or you can work with your head,'" she says. "I really focused in school and was part of the first graduating class of the Science Academy of South Texas in Mercedes."
Garcia enrolled at the University of Rochester in upstate New York but found it was a poor fit for her. After returning to the Rio Grande Valley, she completed her degree at the University of Texas-Pan American and became the first in her family to receive a college degree and eventually a Ph.D. in Educational Leadership.
Like Epp, Garcia planned to attend law school as a way of fighting inequities but found herself teaching elementary school and loving it.
"I think the experience of teaching in the Rio Grande Valley and seeing kids who share my background and understanding their struggle was eye-opening," she recalls. "That experience forever changed my trajectory."
Garcia was even more motivated to foster change through education after hearing about IDEA's mission.
"To be part of something new that was being built from the ground up seemed very exciting," she says. "That first summer before school, everyone was working so hard to get things off the ground. I remember asking 'When am I going to get paid?' or 'Where am I going to teach?' and a lot of times the answer was 'I don't know.' They were figuring it out as they went along, but the determination of everyone involved made us all commit to making it work."
In August 2000, IDEA officially opened its doors to 150 students at the First Baptist Church in Donna, Texas. Staff taught in old classrooms the church used for Bible study, and students lacked a playground and cafeteria, eating lunch in their classrooms instead. Garcia says the commitment of the families they were serving motivated IDEA's founding staff to deliver on their promises.
"It was so interesting to see the length that parents would go to ensure that their kids had access to a different education," she says. "We take it for granted now because kids have more choices and schools have evolved to a degree, but at that time, that was unheard of here in the borderland."
Jeremy Beard remembers his first visit to the borderland. After working as a teacher at inner city schools in Los Angeles and Baltimore, Beard was preparing to settle in Baltimore with his girlfriend when she unexpectedly received a job offer in the Rio Grande Valley — prompting him to find employment in southern Texas as well.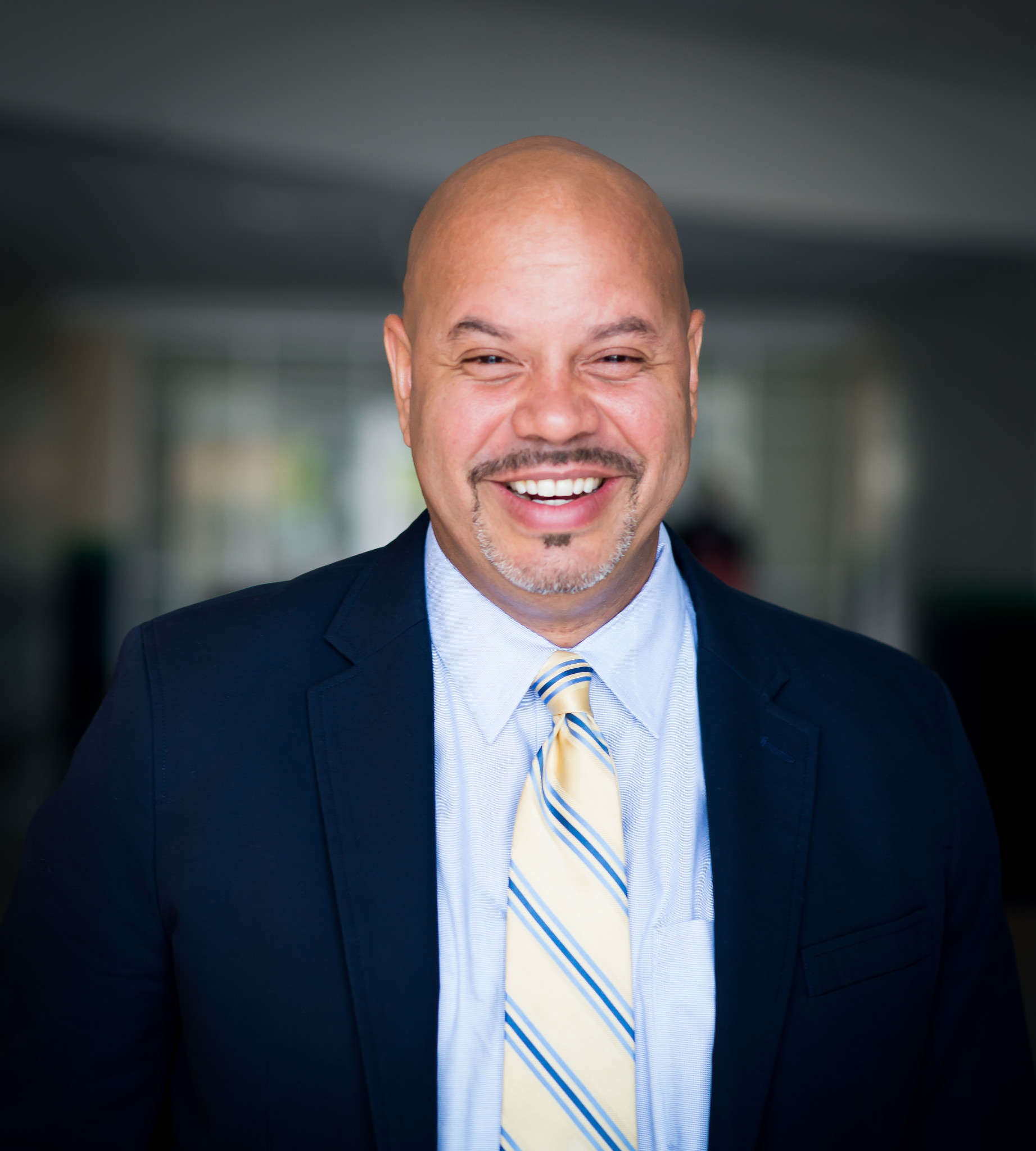 "I read up on the Rio Grande Valley before I flew out for my interview," he says with a laugh. "I arrived, and it had a very small-town feel, and I saw that by then they had moved out of a tiny church and were working out of eight portable buildings on some farmland."
Beard says before he could interview for a position, he was invited to visit the home of one of the school's families with one of the teachers.
"They told me before I interviewed with Tom and JoAnn they wanted me to meet one of their families to make sure I was committed to the school and community," says Beard. "I'd read about colonias but being taken to one was a whole different perspective. After that, I was in. I like to be in the place with the highest need, working to make a difference, and this was it."
As a sixth and seventh grade English Language Arts teacher at IDEA, Beard recalls some students who had difficulty getting to school when it rained because of the unpaved roads to their homes and some who did their homework by candlelight because they lacked electricity.
"I think all of us working back then were aware that there are terrible inequities, and we became a family versus a staff," says Beard. "We were passionate about these kids and the community. It became like these were your kids, and you would stop at nothing to make sure they went as far as possible in life."
"We knew that there was magic in the approach to the work. We knew that we needed to figure out how to duplicate it and accelerate it, but I always envisioned that it would just happen in the confines of the Rio Grande Valley," says Garcia. "Even when we started expanding to Brownsville and McAllen, it was like 'Wow, we are really doing this.'"
Epp, who had transitioned from principal to chief academic officer, knew in order to expand successfully, IDEA needed to continue to perfect its academic model.
"IDEA is very proactive; it doesn't have a 'wait and see' attitude," says Epp. "We needed to be ambitious, but we knew we couldn't sacrifice on the promises we made to families in terms of quality."
Epp believes IDEA's success stems from its leaders who believe that every child can and will succeed when held to high expectations.
"There is no replacement for unequivocally high expectations," she says. "If you look at early principals like Jill Koehler, Jeremy Beard, or Christina Escamilla and what they've accomplished, the consistent factor is undeniably high expectations for children."
"When kids struggle, it's natural for adults to say, 'I'm not sure this is the right thing,'" Epp continues. "It's coming from a good place and not wanting them to fail. But you've got to have a leader who will hold the line and demand excellence and accountability from teachers, students, and families."
Beard agrees and says one thing that hasn't changed in the last 20 years is IDEA's kids-first focus.
"IDEA focuses on the needs of its students first and foremost and makes decisions around that. Some people may not like this or that, but it's always in the best interest of the students," says Beard. "I believe this, coupled with extremely high support for teachers, has created a culture of success over the last 20 years."
"IDEA has done the work when it comes to getting results from high expectations, and it ups the ante for other institutions as well," adds Garcia. "By collectively expecting more and demanding excellence, we have all had a hand in ensuring that all children are on the path to a quality life because they have access to opportunity."