IDEA Carver Senior Health Aide Eamika Jones knows all too well that her job entails a little bit of everything. She's worked with our scholars for four years and earned her distinguished title as a senior health aide because of her consecutive track record of high performance and tenure. 
"I support student success by providing health care through first aid, intervention and follow-up for all children within the school setting. I also support the physical, mental, emotional and social health needs of students and support their achievement in the learning process," Jones said.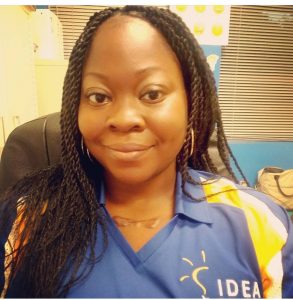 Eamika Jones, Senior Health Aide
IDEA Carver
Since the onset of COVID-19, our IDEA Health Services staff have gone above and beyond to meet the new health and safety needs of scholars and families. This is why, during IDEA's Health Services Appreciation Week, we're recognizing the work of Jones and the other 67 members of our health services team who collectively keep our scholars healthy and thriving.
"Our staff play an invaluable role in ensuring the safety and well-being of our scholars. They are the health professionals on and off campus responsible for providing daily care for students and families, educating students and parents on how to build healthy habits, and connecting families to resources to ensure students get the medical care they need to be successful during virtual learning and in the classroom," says Megan Heron, Director of Health and Wellness. "A health aide or registered nurse's (RN) impact on a student's life extends well beyond the school day and is only surpassed by their dedication to the work." 
Our health aides administer medication to students, ensure students with diabetes get the proper amount of carbs during breakfast and lunch, examine students who aren't feeling well, and treat injuries that may happen during recess. They also make sure scholars are up-to-date on their immunizations and state-mandated health screenings. 
Health Aides are also the primary campus experts on COVID-19 questions and stay up-to-date on Centers for Disease Control and Prevention (CDC) recommendations and updates. From administering on-campus COVID-19 screenings and testing to volunteering after hours and on weekends to help IDEA Team & Family members receive their COVID-19 vaccines, our health services team members are always there to lend a helping hand. All this and so much more! 
"Everything about COVID-19 has forced us to innovate, but I believe every health aide at IDEA has an innate ability to adapt," said Jones. "Over the past year, we have had to work together as a team to plan and understand the ever-changing guidelines. Health aides are sharing best practices, policies, training materials, flowcharts, videos and presentations, and I believe we are stronger together for it and our voices are louder because of it." 
However, being an IDEA Health Services team member is so much more than just physical health. 
"I love being able to help and make students feel better," said Mayra Rubalcava, Health Aide at IDEA Lake Houston. "But, being able to put a smile on their face when they walk out of the clinic and build a  trusting relationship where they are able to be in class and learn at 100% really impacts students."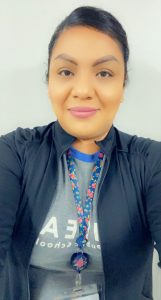 Mayra Rubalcava, Health Aide
IDEA Lake Houston
They are also often a listening ear. 
"My favorite thing about my role as a health aide is being able to build a relationship with scholars and their families," said Jessica James, Health Aide at IDEA Horizon Vista. "I don't only provide care when scholars are sick but also provide emotional support when needed. I encourage and educate them daily in the importance of making healthy life choices and sometimes, I just listen."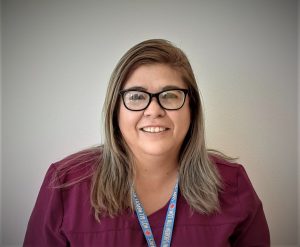 Jessica James, Health Aide
IDEA Horizon Vista
Every IDEA region in Texas and Florida has a registered nurse (RN) on staff. RNs are available to support health aides with trainings necessary to address specific student needs like catheterization or insulin administration and signing medical paperwork. In Southern Louisiana, IDEA partners with Our Lady of the Lake for health services support. 
At the end of the day, our health services team members find the greatest joy in building relationships with students and families and positively impacting their lives. IDEA Edinburg Senior Health Aide Cristy Garza explained that every interaction counts when reassuring students that we are here for them no matter what.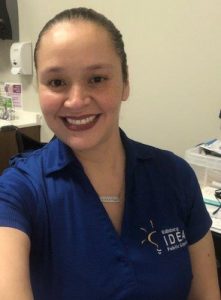 Cristy Garza, Senior Health Aide
 IDEA Edinburg
"I will never forget the day one student randomly came into the clinic and just sat there," Garza said. "I asked if everything was OK or how could I help. She said, "I was told to come see you from a graduating student because you were able to help several students deal with their anxiety and emotions, and I need the same thing." Encouraging students that they matter and anything is possible, makes my role so worth it."