National Special Education Day is celebrated every year on December 2! This day commemorates the anniversary of our nation's first federal special education law, the Individuals with Disabilities Education Act, signed by President Ford on December 2, 1975.  
The Individuals with Disabilities Education Act made public education available to all eligible children with disabilities across the nation and ensured special education and related services were provided for those children. This law was a critical and necessary step on the path to making education and resources equitable for all children – a goal we are still working toward today. This day honors the milestones that have been achieved for special education so far and reminds us of the continued progress to come. 
To celebrate this important day, we spoke with four special education teachers about the importance of their role at IDEA, why they love what they do, and the impact they create for scholars every day. 
Anna Gaona, Special Education RISE Teacher at IDEA Mission College Prep 

What do you love most about your job in special education? 
I love to share stories of the many accomplishments that happen in and out of the classroom. The accomplishments I am blessed to witness in the RISE classroom are so unique compared to what other teachers might experience. The importance of switching my role as their voice on campus to my role in teaching scholars how to advocate for themselves is so impactful for me. Most importantly, the sight of them feeling proud of themselves for completing a task that once felt impossible I can hold in my memories for a lifetime. 
Do you have any scholar stories you can share? 
I currently have an alumna from my RISE classroom enrolled in her first semester as a virtual student at South Texas College! She was able to make an appointment to meet her advisor and speak to her professors before the first day of class about her disability and how she "is able to learn but just differently due to her autism." She has called me excited that she has passed her midterms and takes quizzes "all by herself." If she completes this semester, she will not only beat the odds as a student with a moderate disability to finish her first semester but also to beat the odds of simply finishing the first semester here in the Rio Grande Valley where the college drop-out rate is so high. She is my hero! She tells me that I made her a better person for believing in her, and I tell her she has made me a better teacher. 
Patricia South, Special Education Teacher at IDEA Rundberg College Prep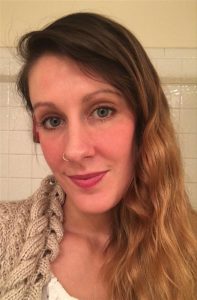 How has COVID-19 changed how you teach students with different learning abilities? 
I really love what I do. It's purposeful. I'm so motivated to see students grow. The new online tools are innovative and have made me a better teacher, especially in subjects I've taught for years. Still, effective and constant communication is key. It's easy to communicate with students when they're right in front of you, but you have to foster and build strong relationships with all children, especially those who struggle academically or may not have access to the internet or parental guidance during the day. 
Karen Ramos, Special Education RISE Teacher at IDEA Mission Academy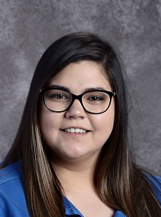 What does being a special education teacher mean to you? 
Being a special education teacher is a privilege. I truly believe I have the most rewarding job in the world. One of the biggest blessings about being a teacher is the ability to make a difference every single day. As a special education teacher, I get to teach academics, social and behavioral skills that my students will use throughout their lives. I enjoy seeing the world through my students' eyes and understand where they are coming from. 
How have the challenges of COVID-19 affected you and your scholars? 
My students have accomplished so many amazing things this school year, beginning with them being so adaptable of the unforeseen changes of distance learning. Seeing my students' growth and progress day by day – whether they are virtual or in person or the growth is academic or social-emotional – is so rewarding and being able to share that growth with their parents. Celebrating victories in a student's life can have a large impact in their overall success. In just half a school year, my wonderful team at IDEA Mission Academy and I have witnessed milestone successes in every single one of our students. 
Jorge Franco, Special Education Teacher at IDEA Quest College Prep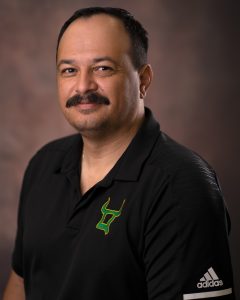 Why did you choose a career in special education? 
My decision to become a special education teacher came when I joined IDEA Public Schools in 2012 as a special education co-teacher.  After a year of working with our students, I found myself being motivated by their stories, being challenged to find resources to support their learning, and building relationships to ensure they knew someone cared for them. I discovered I could not see myself doing anything else! Every year, I get to witness the resiliency that is manifested as our scholars move from 6th through 12th grade and then to and through college. What a privilege! 
Right before the Thanksgiving Break, Jorge received an email from one of his senior scholars, Elias. He wrote: "I may not always say it, but I just want to say thank you for all the extra efforts you make to help me grow, and challenges you encourage me to face to help me become who I am.  You are not only my teacher, you are my friend, authority and guide, all into one person. I will always be grateful to you for your support and kindness.  Thank you, Franco– for everything!"   
Mr. Franco says moments like this are exactly why he is a special education teacher.