The holiday season is here! After an unprecedented year that greatly impacted each of us and changed how we live, work, and learn, we hope this season provides you and your family with joy and hope. Through the challenges of 2020, it is remarkable the ways we all adjusted, innovated, and overcame adversity this year to ensure our students remained learning and growing on the road to and through college. 
Beyond marking 20 years of impact this past year, our Team & Family has a lot to celebrate. Some of our organizational highlights from 2020 include: 
For the 14th consecutive year, IDEA celebrated 

college matriculation

! The Class of 2020 received more than 

$26 million in scholarships and grants

, 4000 acceptances to selective and highly selective colleges, and saw 48% of students accepted to the country's best colleges. In addition, 21% of alumni are currently attending the country's best colleges, up 2% from last year.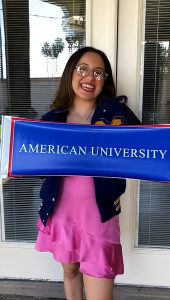 For the 12th consecutive year, IDEA college preparatory schools in the Rio Grande Valley were 

ranked

 among the

 best-performing high schools in the nation

 by 

U.S. News & World Report

. Additionally, on the

 Jay Mathews Challenge Index High School Rankings

,

 

formerly known

 

as

 America's Most Challenging High Schools

 published in 

The Washington Post

, all 15 eligible IDEA college preparatory schools were 

ranked

 among the top 1%.

 
59 IDEA schools were recognized on the 2020 list of "America's Healthiest Schools"

 for their commitment to promoting quality nutrition, regular physical activity, and strong wellness policies.

 

IDEA had more school winners than any other school district, making IDEA the 

healthiest school district in the nation

!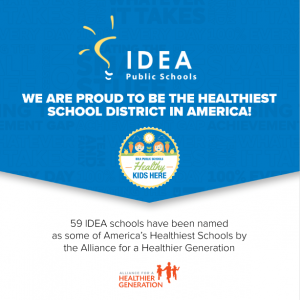 Amid a global pandemic, we made a commitment to our students and families to provide the same dedicated teachers and the same rigorous college prep coursework. Every day. Every lesson. No matter whether our students were learning virtually or in person. We launched successful distance learning and 

1:1 student technology

 programs that provided a device and internet access to every student who needed them, keeping all our students learning while campuses were closed.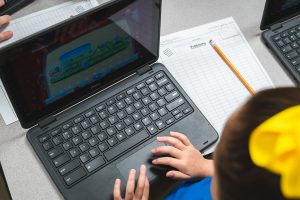 Our teachers met the challenges of the pandemic head-on. After quickly adapting to distance learning last spring, 

they 

jumped right 

in

to

 the

 2020-21 

school year 

and are supporting their students online and in person.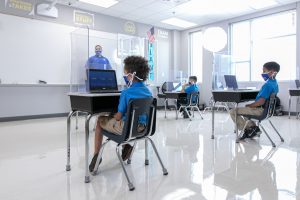 In August

, we opened 23 new schools and two new regions, increasing IDEA's total enrollment to 

more than 66,000 students across 120 schools in two states

.

 
Against all odds, every staff member, family and scholar helped make 2020 a successful year we will never forget. Thank you! Together, we look forward to embarking on 2021 with the same passion and focus to help ensure IDEA remains the best place for our students to learn and a great place for our staff to work. 
We hope you enjoy this much-needed break to safely spend time with your family, relax, and do something that gives you holiday cheer. You deserve it. Happy Holidays, Team & Family!