For Chris Roscoe, facilities manager at IDEA Montopolis, learning is his favorite part of the job. 
In his role, Chris needs to be familiar with every aspect of a campus, including building plans, building codes, irrigation, landscaping, HVAC, construction, plumbing, electrical, elevators, gates, general construction needs and balancing a budget. While some people spend their entire lives in one trade, he and his fellow facilities team members are experts in several fields at once!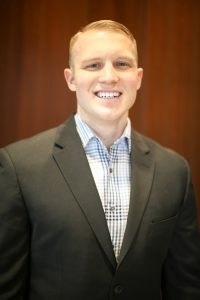 Chris Roscoe, Facilities Manager at IDEA Montopolis
This is why, during IDEA's Facilities Appreciation Week, we're recognizing the work of Chris and the other nearly 400 members of our facilities team who collectively keep our students in functional, safe and clean learning environments every day! 
Our IDEA facilities team consists of our amazing custodians, facilities managers, regional managers of facilities and construction, and HQ staff who go above and beyond to ensure academic excellence by making sure our campuses are running smoothly and students are getting the best educational experience possible. 
"I am extremely grateful for everything that our custodial staff does," said Chris. "Our work is visible every day. Remember that a clean and safe environment has a direct impact our students' learning." 
"I feel my job is important because I help keep the schools clean," said Shelyvonne Sharper, custodian at IDEA Innovation. "I create a clean environment for the kids and get to check on them at the same time. I love waving at the Kindergarten students."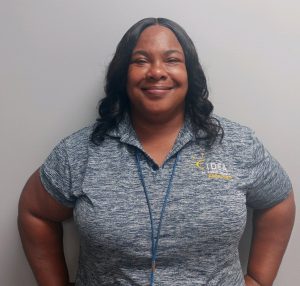 Shelyvonne Sharper, Custodian at IDEA Innovation
Our facilities team members are part of the larger IDEA Operations Team, a network of dedicated individuals who play an invaluable role in ensuring our schools are up and running properly and ready for students and staff success.
For Chris, this group is so much more than just coworkers. 
"I am excited to come into work because of the Operations Team," said Chris. "We are truly one big Team & Family! We laugh, sweat, stress, and have fun together. I could not get through the day without them by my side." 
Thank you again, facilities team! We are extremely grateful for everything you do.