This month, scholars across the district are continuing to learn about historical and modern Black figures and their contributions to society in honor of Black History Month. As we continue to celebrate the contributions, achievements and voices of Black Americans, we also acknowledge that Black history and experiences are still being overlooked and even excluded from textbooks, supplemental readings, STEM education, and overall curriculum in the foundations of our education system. 
IDEA Public Schools believes the histories, stories, cultures and voices of Black people should be equal, central and amplified in schools daily because of their importance and relevance to our story as a nation. Ensuring the increased and ongoing inclusion of Black history and experiences throughout all grade levels and curricula is so important for our scholars. As we work to close the opportunity gaps in our communities, it is critical for scholars to see leaders who look like them, hear stories that sound theirs and experience diverse narratives that uplift and reinforce their voice. 
Please see our curated list of children's books centered around Black history and stories that you can use at home or in your classroom. All 1st – 7th grade students can access these books through the digital library myON inside their Clever account. Login information is below. 
1st & 2nd Grade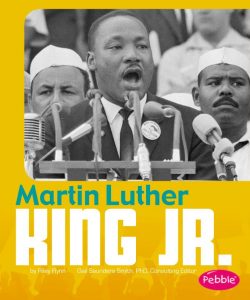 Title: Martin Luther King Jr. by Riley Flynn 
Overview: Explore the life and achievements of world-famous civil rights leader, Martin Luther King Jr. 
AR Quiz #:  163650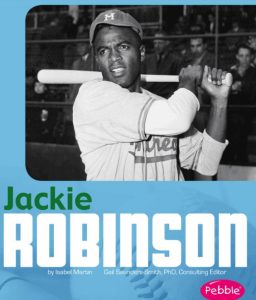 Title: Jackie Robinson by Isabel Martin 
Overview: Take me out to the ball game!  Explore the life and achievements of Jackie Robinson, the first African American to play baseball in the Major Leagues. 
AR Quiz #:  166785 
3rd – 5th Grade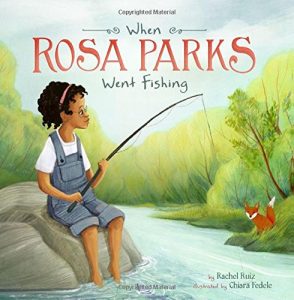 Title: When Rosa Parks Went Fishing by Rachel Ruiz 
Overview: Following young Rosa from a fishing creek to a one-room schoolhouse, from her wearing homemade cloths to wondering what "white" water tastes like, readers will be inspired by the experience that shaped one of the most famous African Americans in history. 
AR Quiz #: 189658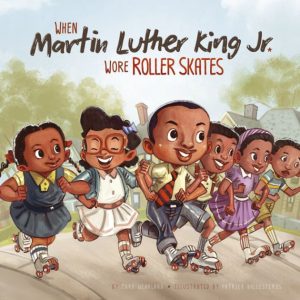 Title: When Martin Luther King Jr. Wore Roller Skates by Mark Weakland 
Overview: From roller skating to playing football and basketball, Martin was a fun-loving child.  This story of his childhood will help young readers connect with a historical figure and will inspire them to want to achieve greatness. 
AR Quiz #: 185273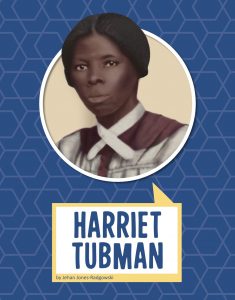 Title: Harriet Tubman by Jehan Jones-Radgowski 
Overview: Find out the facts you need to know about this conductor on the Underground Railroad.  You'll learn about the early life, challenges, and major accomplishments of Harriet Tubman. 
AR Quiz #: 506987 
6th & 7th Grade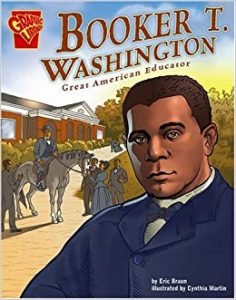 Title:  Booker T. Washington: Great American Educator  by Eric Braun 
Overview: A biography tell the life story of Booker T. Washington, along with his accomplishments toward promoting the education of African Americans. Written in graphic-novel format. 
AR Quiz #:  101338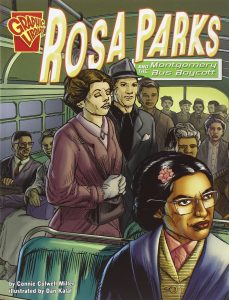 Title: Rosa Parks and the Montgomery Bus Boycott by Connie Colwell Miller 
Overview: Tells the story of Rosa Parks' 1955 arrest for not giving up her seat on a Montgomery, Alabama bus and the boycott it sparked. Written in graphic-novel format. 
AR Quiz #:  108460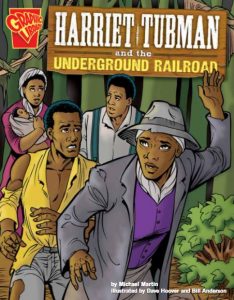 Title: Harriet Tubman and the Underground Railroad by Michael Martin 
Overview: Tells the story of Harriet Tubman and her incredible work with the Underground Railroad. Written in graphic-novel format. 
AR Quiz #:  85017 
Clever Login Information   
All software is available to students once they log into Clever.   
Website:  https://clever.com/in/ideapublicschools     
Username:  Student ID#@ideastudent.org   
Password:  IdeaMMDDYY  (for date of birth)