In celebration of National Scholarship Month, we're highlighting our students' achievements in scholarship and creating a conversation around college affordability, scholarship options, and student and family resources. Here are our best tips for finding scholarships and creating successful submissions. 
Apply for Local and National Scholarships 
Your community or school may offer several local scholarships through clubs, organizations, businesses, foundations, and generous local donors. When these scholarships are offered to a smaller group of students, the opportunity to win one or more of these scholarships is greater for you! How can you find out about all the local and national scholarships available? 
Check with your 

academic counselor or teachers

 

Use the U.S. Department of Labor's free scholarship 

search tool

 

Search local media websites

 

Search through an official government website for 

Federal Student Aid

 

Check community portals

 like your city's or county's website

 

Search 

geographical Internet s

earche

s

, 

using terms like

 "scholarships in Texas"

 

Ask people who 

have 

graduated

 before you from your school or area

 
*Fun Fact: IDEA's Alumni Affairs Team & Alumni Funding Team ensures at least 90% of seniors apply to 3 or more external scholarships. Last year, 95% of the Class of 2021 met this goal!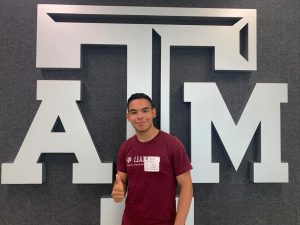 Follow Essay Best Practices 
Don't: Repeat the Essay Prompt 
Make your essay stand out and be original. The readers already know what the essay prompt is, so there is no need to repeat it in your essay. Use the beginning of your essay to showcase your personality and set yourself apart from other applicants.  
Do: Satisfy All the Requirements 
Read the essay directions carefully and be mindful of what the prompt is asking for throughout the writing process. If the prompt asks for certain things or asks you to answer certain questions and you do not include those, you could be disqualified from receiving the scholarship. 
Do: Follow the Word Limit 
If the prompt asks for a certain number of words, do your very best not go over that! Going over the essay word limit may disqualify you. You can use the word count tool in Microsoft Word, Google Docs or other writing tool to make sure you stay within the limit. 
Don't: Forget Proofread Your Work for Errors 
Spelling and grammar mistakes can make you look like you lack attention to detail or may not care as deeply about the scholarship as another applicant. Make sure to proofread your essay at least twice yourself. You can also ask your academic counselor or parents to read it over before submitting. 
Submit Your Application Early 
While most scholarships do have hard deadlines you can follow, it is always best to submit your application early. Getting ahead of other applicants allows you to be better prepared, makes you look proactive and could give you the option to get your essay reviewed first. Not waiting until the last minute also takes stress off you and allows you to put as much time and thought into your applications as you need. 
Apply for as Many Scholarships as You Can 
The more scholarships you apply for, the more opportunities you have to put more college funding in your pocket. There is no limit to the number of scholarships a student can apply for – so there are endless possibilities! Do keep in mind that you may not meet the criteria to apply for every scholarship. Doing your research and getting creative in the process can uncover a long list of eligible options. 
Don't Give Up 
We believe in you! While the process seems hard and long, the opportunity to pay for some or all of your college expenses and feeling of accomplishment are worth it all. You will not get every scholarship you apply for, and that's OK. You can do the impossible, and your school, teachers and leaders are here to support you throughout the entire process, every step of the way. You can do it!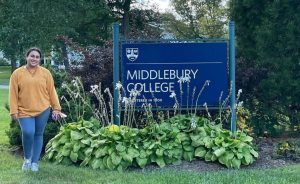 Don't forget! Certified College Success Coaches are available to help troubleshoot with financial gaps, applying to scholarships, and/or coach alumni with external and/or collegiate scholarships, appealing financial aid, etc. Alumni can access support at bit.ly/ideaxsupportform!